---
Up next in our series of webinars sharing best practice from the UK's Most Inclusive Employers, Inclusive Companies CEO Paul Sesay will be joined by Naila Suleman, Diversity & Inclusion Manager and Dan Popple, West Midlands Police (WMP)
As the UK's 2nd most Inclusive Employer and highest ranking public sector organisation on the list, West Midlands Police are unprecedented in their D&I progress. In 2017, as part of their 2020 strategy, WMP took the decision to significantly invest in their diversity and inclusion function to help them deliver a more ambitious agenda and achieve their challenging goals around diversity and Inclusion.
In this webinar Paul Sesay, Naila Suleman and Dan Popple will delve into what the force has learned, share best practice, and explore how they came to become the UK's most inclusive police force.
---
Speaker Bios
---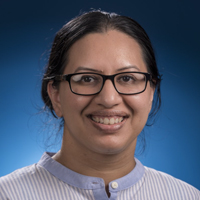 Naila Suleman
Senior Diversity & Inclusion Manager – West Midlands Police
Naila Suleman is a Senior Diversity & Inclusion Manager at West Midlands Police.
Naila worked in the private and community/voluntary sector before joining West Midlands Police 14 years ago. WMP is the second largest police force in the UK that employs 11000 employees. Naila manages and promotes the development and embedding of workforce Diversity and Inclusion Strategy which underpins delivery of the WMP values, and 'This work matters' strategy. As the subject matter expert on D & I, Naila leads the Learning, Talent, and Communications portfolio. She is the D&I lead advising senior leadership teams for Enabling services departments and a number of Neighbourhood Policing Units.
Naila can be credited with contributions to improving diversity in recruitment, progression, talent management, and operational service delivery in a large and challenging organisation.
Naila led the benchmarking exercise in 2020 in which WMP achieved Second place in the Top 50 Inclusive Employers list. She has been personally recognised by CIPD, European diversity awards, and awarded the Peter Robertson award by Mercer networks.
Naila has a BSc (Hons) in Public Policy & Management with Politics, MA political Thought & Theory, and CIPD Advanced Diploma in Human Resource Management Level 7.
---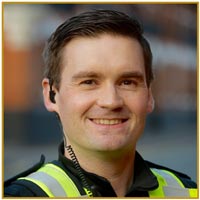 Dan Popple
West Midlands Police
Dan Popple is a Police inspector with 19 years of experience. He currently works within the Fairness in policing team which is part of the Diversity and inclusion team. Dan's priorities are to improve fairness amongst colleagues at West Midlands Police, but also their communities. He is passionate about improving police legitimacy through better procedural justice, reducing disproportionality and improving police performance. Dan is a strong supporter of evidence based practice and have good networks with a number of world leading academics in this area.