---
Up next in our series of webinars sharing best practice from the UK's Most Inclusive Employers, Inclusive Companies CEO Paul Sesay will be joined by UK Power Networks…
Nirmal Kotecha, Director of Capital Programme and Procurement

Laura Thompson, Learning and Development Manager

Lynne McDonald, Programme Manager – DSO Readiness

Jean Kelly-Toulon, Learning and Development Specialist
Back in 2018/19, UK Power Networks ranked 16th in the Inclusive Top 50 UK Employers List in however, their comprehensive package of D&I initiatives has this year secured them a place as the UK's third most inclusive employer, demonstrating significant improvement across the organisation.
The company continues to be listed in the Sunday Times' Top 25 Best Big Companies to Work For, listed in the top 10 for the past two years. They are also the first Distribution Network Operator to be awarded the National Equality Standard (NES) accreditation and were awarded Platinum by Investors in People (IiP), an accolade held by just 2% of the 15,000 companies worldwide that participate in IiP.
During this webinar, UK Power Networks will explore a variety of D&I topics and share best practice on how to…
Drive meaningful change

Understand the diverse needs of their employees and their lived experience

Develop inclusive recruitment processes

Implement innovative Diversity and Inclusion initiatives
---
Guest Speakers
---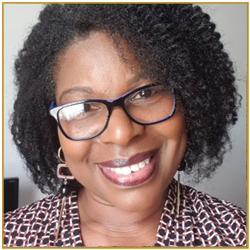 Jean Kelly
Learning and Development (D&I) Specialist | UK Power Networks
Jean is a HR Professional with over 20 years' operational and specialist experience. In 2012, Jean commenced the implementation of UK Power Networks Diversity and Inclusion programme, Everyone Matters. Her career and energy continues to be focused on the respectful management of people and a key focus over the next few years is building a culture where everyday inclusion is a reality for all employees.
Jean is a member of UK Power Networks' D&I Taskforce, which oversees their inclusion strategy and action plans. She is also an advisory member of the organisation's EMPower Community Steering Committee, working alongside a network of employees with the passion to accelerate equality and inclusion. Jean designs and delivers leadership and employee development programmes and is a qualified Coach and Mentor. Jean holds a Master's degree in Personnel and Development.
---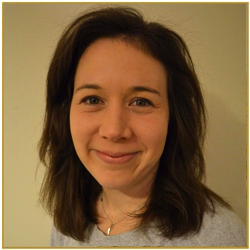 Laura Thompson
Learning & Development Manager | UK Power Networks
Laura Thompson is the Learning & Development Manager at UK Power Networks, responsible for collaborating with the business to create and deliver the strategy for diversity and inclusion. Focussed on embedding inclusion into the employee lifecycle, Laura works with a talented team of professionals with great passion and expertise for creating a culture of inclusion and moving the dial on underrepresentation at all levels of the business. Laura's focus is on creating self-aware, accountable and data-informed leaders who understand the value of diversity and how inclusive practices should touch everything that they do. Previously a Sustainability Consultant working across different industries in the UK and internationally, Laura made the switch to follow her passion for developing business through focussing on people in 2015, and started at UK Power Networks in 2019.
---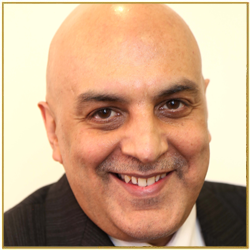 Nirmal Kotecha
Executive Director | UK Power Networks
Nirmal joined UK Power Networks in 2011 as the Executive Director responsible for UK Power Networks' Major Capital Programme and Procurement and has been the architect of UK Power Networks' ED1SON Alliance, which will deliver its major capital programme between 2015-23.
Before that, Nirmal was a Main Board Director at the Highways Agency with the responsibility for delivering the Agency's £9 Billion Roads Programme. He is accredited with the transformation of the Agency's capital programme delivery and commercial capability following severe criticism from the Nichols Review in 2007.
Between 1999-2008, Nirmal was with Anglian Water where he procured and developed the @One alliance model for delivering Anglian's 2005-2010 Capital Programme.
He is currently also the Chair of the Infrastructure Client Group Management Board, a Board Director of the Major Projects Association and a member of the Construction Leadership Council's Covid-19 Recovery Task Group.
Nirmal is a Fellow of both the Institution of Civil Engineers and the Chartered Institute of Purchasing and Supply and is on the Alumni of London Business School.
---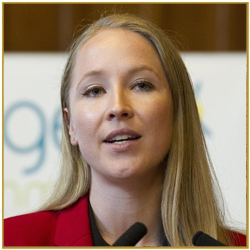 Lynne McDonald
Distribution System Operator Readiness Programme Manager | Smart Grid Development Team, Asset Management | UK Power Networks
Lynne joined UK Power Networks in 2010 and has over 10 years utilities experience working within UK Power Networks' Innovation and Smart Grid Development teams. In that time Lynne has delivered new technical, commercial and customer experience solutions within a collaborative culture to advance business aims, help customers cut their carbon footprint, and put the UK on the path to Net Zero.
Lynne holds a MEng degree in Electronic and Electrical Engineering from the University of Strathclyde. She was named Engineer of the Year in the Women in Construction Awards 2016.
Lynne is responsible for overseeing the strategic change programme transitioning the business to a Distribution System Operator (DSO). This includes overseeing the Low Voltage (LV) Visibility & Control programme that is installing targeted LV monitoring in distribution substations that are forecasted to be affected by Electric Vehicle uptake. She also oversees the mobilisation of a multi-million pound programme to upgrade the communication network across UK Power Networks substations to make them more intelligent and flexible so they can enable more low carbon technologies and energy resources.
Lynne also coordinates and oversees UK Power Networks smart grid activities in support of Singapore Power's global Smart Grid Index, an international study which is helping utilities measure and advance in key dimensions of grid development. The independent study currently ranks UK Power Networks as the No. 1 Smart Grid in the world in terms of our Smart Grid capabilities. The success in the rankings is testament to the smart grid projects that are supporting to achieve a net zero UK as quickly and cheaply as possible.
Other responsibilities Lynne holds include Technical Lead positions in industry forums such as the Energy Networks Association Open Networks Project, the Power Networks Demonstration Centre, the IET Energy Sector Panel, and the UK National Team advising BEIS on UK participation in the International Energy Agency User-Centred Energy Systems Technology Collaboration Programme (Users TCP).
Lynne previously led a team of innovation engineers overseeing the £10M flagship Flexible Plug and Play projects' novel telecommunications platform in order to provide cheaper and faster connections for renewable generators, as well as overseeing the energy efficiency report for the £28M Low Carbon London project. She also designed and led the £5.5M Energywise community energy project, focused on helping social housing residents save energy and money through smart meters, energy efficiency and demand-side response. Lynne also worked as portfolio lead for a range of successful innovation projects making improvements to the way UK Power Networks manages the condition and failure modes of electricity distribution assets.
Lynne also Chairs UK Power Networks EMPower Community, a staff network covering all aspects of Diversity & Inclusivity. It gives employees a voice and regular access to the senior management to make sure as a business we accelerate equality, promote inclusion and strengthen diversity. UK Power Networks was awarded 3rd place on the 2020 UK Top 50 Most Inclusive Companies to work for list and recognised within our sector, picking up the Diversity Award at the 2019 Utility Week Awards.
---