---
About the webinar
Creating psychological safety by its very nature is intersectional and creating a safe workplace is diversity and inclusion in action. In honour of mental health awareness week, world-renowned Psychological Safety and LGBT+ Inclusion Consultant Gina Battye will focus on what psychological safety is and how to utilise tools (like Lux) for measuring it. Gina will give an insight into practical strategies to creating an inclusive workplace as well as discuss the 5 pillars of psychological safety. In addition, we will explore… 
a) The Authentic Self Process, includes Authentic Self & Personal Leadership Strategies 
b) The Communication Cycle, includes inclusive language, communication checklist, listening tools 
c) CollabZen Methodology, includes team dynamics & meeting guidance 
d) Curiosity Sessions, includes Curiosity Manifesto and Reflective Practice  
e) Creativity Workshops, includes Creativity Manifesto and Ideas Generation and Unblocking Toolkit 
The methodology and Lux have been validated by the Professor of Organisational Behaviour, University of Cambridge, and Dr Heidi Kharbhih, who specialises in human behaviour modelling.  
---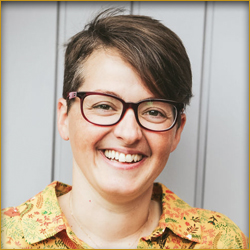 About Gina
Gina Battye is a world-renowned, award-winning Psychological Safety consultant and trainer for multinational corporations, TV, film and the global press.
Creator of the 5 Pillars of Psychological Safety and Lux, the psychological safety diagnostic tool, Gina is on a mission to create work environments where people thrive and feel safe to bring their true selves to work. This, in turn, unleashes untapped potential in workplaces around the globe.
Gina aims to introduce psychological safety into UK workplace legislation to bring about worldwide change and protection for employees.
---