---
Liverpool Women's NHS Foundation Trust (LWH) ranked 34 on the Inclusive Top 50 UK Employers 2022/23 index, increasing their position by 7 places. One of the areas the Trust is excelling in is menopause, delivering a vibrant menopause service that supports all women and providing training, both for staff and primary care clinicians working in Liverpool and surrounding areas.
In honour of Menopause Awareness Month, Inclusive Companies are thrilled to be partnering with Paula Briggs, Consultant in Sexual and Reproductive Health based at Liverpool Women's NHS Foundation Trust to deliver a Menopause awareness session.
Menopause can be devastating for some women. It often occurs at a time in life when they are juggling lots of challenging roles – elderly parents with failing health, teen/adult children worries, possibly caring for grandchildren as well as doing their own job. However, perceptions around the menopause are starting to change and leading employers are taking action now. Whether you're starting from scratch or have already begun the journey, this practical session will cover:
Basic information on the menopause transition and how to manage this life stage
Information on HRT and other treatment options
Lifestyle interventions to optimise midlife health
Relevant research projects at LWH
Collaborative work with GPs including an extensive menopause training programme and weekly Teams meeting for case discussion
Work with partners eg gynae oncologists, breast surgeons and neurologists (to name a few)
Service for staff at LWH
---
Facilitator: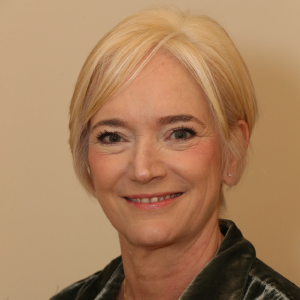 Paula Briggs is a Consultant in Sexual and Reproductive Health based at Liverpool Women's NHS Foundation Trust.
She is Chair of the British Menopause Society.
Paula qualified from University of Glasgow in 1987.
She trained as a GP before moving to Liverpool in 1993 and worked in General Practice and Sexual Health until 2012.
She is now devoted to delivery of women's health care, research and education. Her main interest is menopause management with a particular interest in urogenital atrophy.
She has co-edited 3 books, co-written an undergraduate textbook in Obstetrics and Gynaecology, a revision guide for MFSRH and a book specifically for men about female hormones. She has also written a patient booklet on menopause (second edition).
She is married with four children and enjoys golf, yoga/pilates, reading and cooking.
---