When:
21st June 2021 @ 11:00 am – 12:00 pm
Europe/London Timezone
2021-06-21T11:00:00+01:00
2021-06-21T12:00:00+01:00
Mandela8 are delighted to partner with Inclusive companies to deliver a webinar focusing on the My67 Minutes Programme.
---
Mandela8 are delighted to partner with Inclusive companies to deliver a webinar focusing on the My67 Minutes Programme.
This webinar will provide you with an overview of the My67 Minutes programme established by Mandela8 and what it entails. Nelson Mandela spent 67 years supporting social justice and human rights before he passed the baton to others on his 90th Birthday , 18th July, now officially named Mandela Day, asking them to spend 67 minutes of their time to do an act of kindness for someone else. The 'My 67 Minutes' campaign encourages everyone to take 67 minutes out of their day – one minute for every year that Mandela fought for human rights and social justice – to do something for someone else or for their community.
We want to see thousands of individual acts of kindness all across the world, ideally on Mandela Day – Sunday 18th July, or in the week leading up to Mandela Day itself.
During this session, Sonia Bassey MBE, Mandela8 Chair, and Dawn Morris, Mandela8 Trustee, will share how you, your organisation or your communities can get involved. There will also be the opportunity for Q&A from the audience as we explore ideas to celebrate this commemorative occasion.
---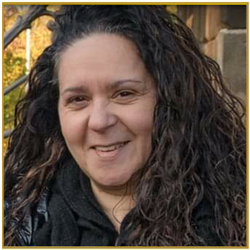 Sonia Bassey MBE
Director of Public Sector Transformation | Cheshire East Council
Sonia Bassey MBE has spent nearly 40 years working in communities and creating life opportunities for people from diverse and disadvantaged backgrounds. Growing up in the vibrant and active L8 area of Liverpool, Sonia became an entrepreneur at just 19 when she established herself as a community artist and director of her own business, which she still runs today. Currently she works as Director of Public Sector Transformation for Cheshire and Warrington, leading transformation of services across the sub region. As well as chairing the Board of Trustees at Africa Oyé – the UK's largest celebration of African music and culture, Sonia is also Chair of Liverpool charity Mandela8, who are developing a memorial, representing an outdoor classroom, to Nelson Mandela in Princes Park, Toxteth, Liverpool 8. Throughout her career, Sonia has secured over £20M to support vulnerable and complex families.
---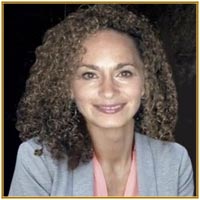 Dawn Morris
Trustee / Treasurer | Mandela8
Dawn has worked in the finance sector for over 30 years and is a partner of a Licenced Accountancy and Business Consultancy service working nationally. She has over 20 years experience of working for a local Housing Association and has recently been appointed as a Board member of Alpha Living and Financial Controller of Zeus Tech Solutions Ltd.
Dawn is Treasurer and Trustee of Mandela8 Charity and Secretary and Committee Member of Black Fundraisers UK (a Special Interest Group of Chartered Institute of Fundraising). Dawn is passionate about Equality, Diversity and Inclusion and dedicates her time to advance social and economic prospects for Black and Ethnic Communities; helping individuals, communities, and organisations to achieve their potential.
---