Men face a series of health challenges, and this webinar will focus on mental health and wellbeing.
Men's mental health has been neglected and even ignored for a long time. So often men and boys are told to "man up". In the UK, mental health public awareness campaigners through their own lived experience have brought more attention by speaking out about the issue. However there's still stigma around men expressing their emotions and how they feel.
The truth is, it isn't healthy, mentally, or physically, for anyone to deny those emotions. This webinar will specifically explore that for men it is okay to say that they are not to okay.
---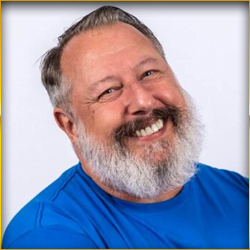 About Keith Winestein
Keith Winestein is the National Diversity Awards 2021 LGBT Positive Role Model. Keith is a Member of the Chartered Institute of Public Relations and the Communications Manager at Coin Street Community Builders which is a social enterprise on the South Bank, London.
He was the Campaign lead at National AIDS Trust promoting World AIDS Day; and a leader on Time to Change at Mind. As a member of the Speakers Collective, he speaks and blogs about LGBTIQ, sexual and mental health issues.
Keith is a Trustee of the charity Men Talk Health. In January 2021 he became a Fellow of the Royal Society of Arts. In July 2022, at the age of 60, Keith graduated with a BA (Hons) at the University of Surrey and Guildford School of Acting.
---