---
Description:
Stress has become a silent pandemic taking a huge toll on our life. Science recently demonstrated that we spend 70% of our waking hours in "Fight or Flight". But what does this mean? What are the impacts on our body, on our mind and on our life at work and at play.
Our masterclass will answer all these questions because it is only when you truly understand what stress is and what it means for your physical and mental health and your experience of life that you become ready and motivated to take actions everyday.
We will then explore and practice science-backed easy and pragmatic techniques you can realistically integrate into your busy days to manage stress more efficiently and ultimately feel calmer and more in control.
Once you have tamed stress, you become healthier & happier!
You will leave the masterclass with a very good understanding of what stress is and a set of tangible techniques and strategies to efficiently manage stress. We will build a 12 minutes daily routine that will change how you feel in record times!
---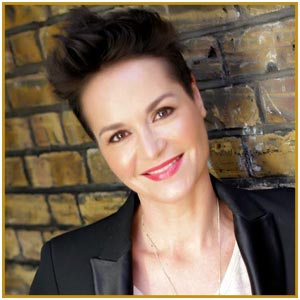 Steph Peltier Bio
Happiness expert and founder of The Happiness Society, Steph Peltier is a real brain hacker!
On top of doing the usual coachy things, she teaches her clients the Science of Happiness, a series of cutting-edge, evidence-based and practical techniques that helps them live a happier and more successful life.
She helps her clients rewire their brain to build a super strong mindset, to feel calmer, more in control, to manage stress efficiently, to become more optimistic, experience more positive emotions and ultimately to build the confidence to create the life that they want.
Her approach to happiness and wellbeing is unique because :
---
She has a strong corporate background and understand the challenges and pressures from the workplace

She has a scientific and very pragmatic approach – No Flower Power ! The techniques she shares are 100% science-based and can realistically be integrated in our busy lives

She truly engages people in taking care of their own wellbeing – even the most cynical ones !
Steph trained with the biggest names in psychology and personal development such as Tony Robbins, Dacher Keltner, Marisa Peer or Professor Rick Hanson. She is an expert in the Science of Happiness at work & at play, a certified Meditation & Mindfulness teacher, HeartMatch Coach and Positive Neuroplasticity Training practitioner.
---