When:
25th August 2021 @ 11:30 am – 1:00 pm
Europe/London Timezone
2021-08-25T11:30:00+01:00
2021-08-25T13:00:00+01:00
Where:
Online Training Session

If your organisation is looking to deliver a workplace that creates a positive culture, keeps staff happy and improves performance, this free training for senior HR professionals is the perfect place to start. 
This 90 minute session is the first piece of the puzzle when it comes to your commitment to building an environment where everyone feels welcome and empowered. 
Toby will teach you common challenges in delivering diversity – and how to avoid these; a framework to implement sustainable change; deep dive into strategies to engage senior leaders and shape inclusive culture; finding your business case for diversity and more.
---
Here is what you'll learn…
• The 7 common challenges in increasing diversity – and how to avoid them
Toby will share from his own network of senior HR professionals the common obstacles to achieving diversity – and how to avoid these for yourself.
• A detailed walk-through of my Inclusive Growth framework…
So that you can implement diversity and inclusion in a practical and sustainable way (avoiding box ticking along the way).
• A deep dive on key strategies and tools including…
• Engaging your senior leaders
• Using data to develop your diversity and inclusion plans
• Shaping your culture through inclusive leadership
• Applying change management rigour to make an impact
• Using employee experience and design to be more inclusive
• How to align diversity and inclusion through the whole business
• The "business case" for diversity but…
Finding your own reason/business case for diversity and inclusion and how to articulate this in 5 easy steps.
• 6 key areas that senior HR professionals must develop…
And some quick wins to help you plug the gaps!
• A case study
Hear from a head of HR themselves on how they used data to create their diversity and inclusion strategy; how they engaged with the CEO and senior leaders and why they needed their own business case for diversity.
---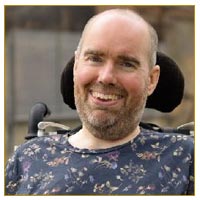 Meet Your Facilitator…
Diversity & Inclusion Architect Toby Mildon can bridge the gap between where you are and where you want to be when it comes to diversity and inclusion.
How can Toby be so sure? Because he's worked with some of the UK's largest companies – including BBC, Deloitte, Sony and HarperCollins – to deliver sustainable, diverse and inclusive workplaces that make a strong impact on business performance.
Toby is incredibly passionate about inclusion (with professional and lived experience). And through his Inclusive Growth system, he helps Heads of HR in tech companies improve employee engagement, retention and productivity.
---