When:
16th June 2020 @ 11:30 am – 12:30 pm
Europe/London Timezone
2020-06-16T11:30:00+01:00
2020-06-16T12:30:00+01:00
---
Click here to watch the webinar
---
Inclusive Entrepreneurs – Resilience and beyond Covid 19 – Presented by Jacqueline Winstanley
Introduction to the concept of Inclusive Entrepreneurship & the Inclusive Entrepreneur Network.
Hear how Inclusive Entrepreneurs are responding to the pandemic and examples of resilience in response to Covid-19.
We will share our recommendations to policy makers to ensure future business survival.
---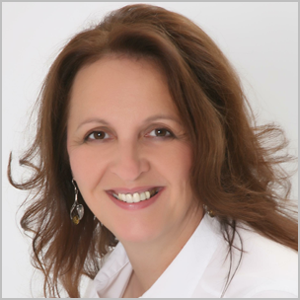 About Jacqueline Winstanley
Jacqueline is best described as a thought leader, global disruptor & innovator, with a deeply held and proven conviction to increasing equality of access to life's opportunities through the creation of inclusive environments particularly through entrepreneurship. She is a recognised international expert and consultant on inclusion and accessibility challenges having an authoritative voice by way of representation and lived experience as an entrepreneur. Her approach albeit gently assertive has been transformative and brought about life changing results in this field.
Her work as thought leader in the reduction of global inequalities is recognised as good practice in the UK and Internationally. Over the years, Jacqueline has built an audit trail in terms of proof of concept and outcomes, most notably in the Arts, Culture, Workforce Retention, Inclusive Entrepreneurship, Inclusive Play, Childcare, Parks & Open Spaces in respect active participation or evidencing increased and sustainable participation of individuals who have protected characteristics.
Founder of Universal Inclusion, The Inclusive Entrepreneur and regularly presents at high level gatherings at the UN Headquarters in New York, in Windsor Consultation & The Palace of Westminster to share her good practice and influence policy improvements particularly in eradicating conflict between intent and administration.
Jacqueline is a disabled entrepreneur and has a cross sector portfolio career (having acquired complex health conditions at the height of her career). Based in the North West of England, Jacqueline has influenced significant change in UK government policy as a direct result of her clarity of vision in this area. Her work has been cited as good practice by Ofsted, Audit Commission and within Best Value Review. She continues to develop and introduce frameworks and sustainable solutions to global inequalities, driving concepts and contributing to the development of inclusive cities and societies, and accessibility to opportunities, especially within the workplace, the arts, culture and sports. She does this by developing and sharing good practice and championing rights and protections of disabled people and others who face barriers to life's opportunities.
From early on in her career she has developed concepts and initiatives which have challenged traditional responses to achieving equality, initially opening one of the first play and childcare initiatives in the UK. As her portfolio developed and grew in terms of sector and international footprint, she opened up the debate and provided real and sustainable solutions for holistic responses to reducing inequalities The Framework for Inclusion, Workforce Retention Programme, Opening up the Creative Space 'An Inclusive World', The Inclusive Entrepreneur Programme, Rivington Terraced Gardens Blueprint, Women in Sport Report 'Levelling the Playing Field'. Each of these initiatives have directly influenced changes in government policy, increased representation within the sector and positive outcomes within health and wellbeing. Most recently she has been given the prestigious recognition as a Fellow of the RSA in respect of her achievements in entrepreneurship to date.
Jacqueline holds Trustee positions for Disability Rights UK, Foundation for Independent Living Trust & a number of International & UK Advisory Boards including Ability Today and New England Sports for Women. She is the Diversity & Inclusion Lead for FiLiA, WEAPPG and Ambassador for Diversity & Inclusion for 50-50 Parliament Campaign and Pink Shoe Club as well as being a Virgin Start Up Mentor.
Jacqueline is also an author, poet, public speaker and regular contributor to national & international Advisory Boards, Good Practice Guidelines, White Papers & Select Committee evidence sessions.