---
Employee networks and ERGs play a pivotal role in fostering safe & inclusive workspaces. How can organisations recognise and reward their commitment and passion? In this brand new webinar series Fiona Jackson and Sara Bell from Radius share their unique experience and insights, gained from working with ERGs and EDI Teams for the world's biggest brands. From Expedia, Toyota and Meta to EY, the BBC and Warner Bros, they'll discuss the most forward-thinking approaches in this space and what they've seen work well.  They'll share real-life tips and insights and show how a successful reward and recognition programme can elevate ERG impact. This one hour webinar for ERG and EDI Leads– the first of a new Radius series –  includes a breakout and Q&A session, with the opportunity to meet other delegates, share insights & create an action plan.
---
Presenters: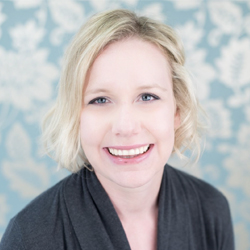 Sara Bell, Radius Consultant 
Equity, Diversity and Inclusion professional with a specialist People background.
Sara has 18 years' experience working in specialist People roles in large organisations, most recently as the Head of Talent, Inclusion and Diversity and Development. She is passionate about creating measurable progress on equity and inclusion, an approach informed both by behavioural science and a unique background in Talent Management, Organisation Design and Development as well as Change Management Consulting. Sara's industry experience spans telecoms, technology, FMCG, financial services and insurance.
Sara recognises that her lived experience of four intersecting marginalised identities means she often looks at the world differently, and this can be her super-power. She has co-founded two employee networks and worked with over 30 others in her role as Regional I&D Lead.
Sara joined Radius Networks – the global experts in Employee Resource Group (ERG) development and empowerment – in early 2022. As an Associate Consultant, she works with Radius to support some of the world's biggest brands and maximise the impact of their greatest asset in the progression of EDI – their ERG's.
---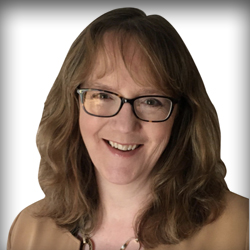 Fiona Jackson, Lead Consultant, Radius Networks 
Commercial HR professional, specialising in Equity, Diversity and Inclusion. Fiona's varied career has spanned both 20 years in commercial roles in energy pricing, customer hedging strategies and front office trading analysis along with experience in HR roles in Leadership, Learning & Development, Recruitment and Workforce planning.
In 2009 she founded a Women's Network at a UK energy company, which she built and successfully ran for 5 years. This led to a role as Head of Diversity, Inclusion and Employer Branding which she held for 6 years. During this time she held strategic advisory roles as a member on the Royal Academy of Engineering Diversity Leadership Group and the EY National Equality Standard Development Board. Since 2019 she has worked as an independent diversity and inclusion consultant where currently her work has included being the I&D Lead for a FCA regulated company in the Insurance Sector.
For the last 4 years she has been a Lead Consultant with Radius Networks, the global experts in the development and empowerment of Employee Networks, where she consults with EDI teams on ERG related strategies and trains Employee Network Chairs, Sponsors and EDI Champions.
---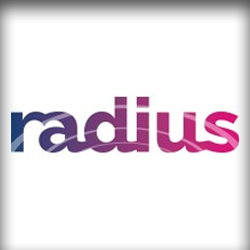 About Radius:
We develop and empower employee networks, resource groups and EDI Champions for the world's biggest brands – putting employee networks at the heart of organisations and unlocking their potential to ignite change.
We're unique because our prime focus is on developing ERGs to support the EDI ecosystem and its overall business impact. We do this by training, supporting and connecting all of the key people involved in a network's success, from Leads, Committee Members and Sponsors to Line Managers, EDI Champions, Teams and Councils.
In thousands of global workspaces, for companies big and small, we're changing the way organisations deliver and embed EDI from the bottom up. When you partner with us, we'll help you to change your business for the better and join a global movement of thousands of organisations who are creating truly inclusive workspaces, where everyone feels they belong. www.radius-networks.org.
---