When:
27th October 2022 @ 11:00 am – 12:00 pm
Europe/London Timezone
2022-10-27T11:00:00+01:00
2022-10-27T12:00:00+01:00
---
Book your place today!
---
National Mentoring Day was launched to recognise and celebrate the benefits of mentoring and takes place on October 27th each year. Inclusive Companies are honoured to be celebrating this occasion with leading mentor Christine Ondimu.
As a recipient of the Mentor of the Year Award at The Inclusive Companies Awards 2019, Christine Ondimu know's more than most the importance of mentoring in the workplace. If your organisation is looking to establish a mentoring programme within their business, then this session is a great way to enhance your learning and hear from someone who has been there, and done it.
During this webinar, Christine will share her journey and explore why mentoring is a crucial part to the success and development of people and their growth, and how mentors inspire others to identify their strengths and reach their full potential. Christine will break down…
– Types of Mentoring programmes
– Purpose of each Mentoring Programme
– A-Z steps for implementation of the Programme
– Launch and Delivery of the Programme
– Measure and Tracking progress
–
You will also have the opportunity to interact with our facilitator and ask any important questions that come to mind during the session.
---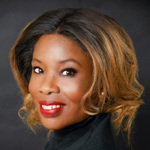 About Christine
Christine led HSBC's WPB Network Diversity and Inclusion team. While at WPB Network she built a cohesive D&I ecosystem to connect, support and inspire senior leaders and 5,500+ Branch colleagues where none existed before. Christine's contribution has been revolutionary, restoring confidence and increasing engagement of ethnic minority colleagues. She developed the award winning 'Step Forward Sponsorship Programme' driving 350+ ethnically diverse colleagues into career sponsorship. Christine was the architect of the 'Infinite Ability Programme' for colleagues with a disability whose aim is to break down the barriers for career progression. Christine created a first of its kind D&I Local Director induction training programme on Equity, Equality, Diversity and Inclusion Externally, Christine works with the Department of Works & Pensions in running mentoring circles in HSBC and at DWP Job centres for Unemployed youth while connecting HSBC colleagues with the youth.
---
Book your place today!
---