When:
20th April 2022 @ 11:00 am – 12:00 pm
Europe/London Timezone
2022-04-20T11:00:00+01:00
2022-04-20T12:00:00+01:00
---
The UK workforce is comprised of a myriad of cultures, religions and beliefs which all make our society richly diverse. Tolerance in the workplace and demonstrating an understanding of the concerns and cultural variances of employees is paramount in a time where there is ever increasing polarisation between different religions and cultures.
The holy month of Ramadan commences on 2nd April this year. The Islamic festival is observed by Muslims across the globe and lasts for a lunar month. During this time many Muslims refrain from eating or drinking during hours of daylight, instead eating before dawn (suhoor) and at sunset (iftar). Whilst some Muslims may seek to take time off work during Ramadan, many are likely to continue working during the month. It is important for employers to understand the challenges facing their employees during this time and what small adjustments they can make to support employees.
During this session Inclusive Companies will be joined by Shehnal Amin, Associate at Farrer & Co who will focus on the holy month and discuss what Ramadan is, and why it is celebrated across the Islamic community. We will also provide vital information around how employers can support their employees who are observing Ramadan and the importance of having a strong inclusive culture.
---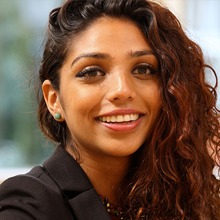 About Facilitator:
Shehnal is an Associate in the Employment team at Farrer & Co and is a member of the Safeguarding Unit. She advises both employers and employees in contentious and non-contentious employment matters. Shehnal advises a variety of clients, including schools, universities, charities, businesses, and individuals. Shehnal has experience in the education sector and advises clients on safeguarding issues, including handling safeguarding crises, parental complaints and special educational needs. Shehnal is a member of Employment Lawyers' Association Race Equality Committee and also leads the Race Equality Taskforce within the Safeguarding Unit at Farrer & Co.
---