When:
26th July 2023 @ 11:00 am – 12:00 pm
Europe/London Timezone
2023-07-26T11:00:00+01:00
2023-07-26T12:00:00+01:00
---
Listed as the UK's most Inclusive NHS employer, The Royal Orthopaedic Hospital (ROH) successfully ranked at Number 7 on the Inclusive Top 50 UK Employers List 2022/23, improving their position by 8 places.
A ranking within the Top 10 reflects the exceptional standard to which this organisation operates and their continuous improvement over the years. Particularly since the pandemic they have focussed on encouraging colleagues to join different listening session to share their thoughts and ideas. These have varied from online sessions for staff shielding, hybrid sessions for staff to share ideas on Cost of Living and face to face menopause sessions. The success of these sessions has been staff feeling safe and supported, and then ideas being turned into positive action.
During this webinar, ROH will share the work they have delivered through Cost of Living and bring in the Menopause work and listening sessions they did at the end of shielding that lead to the work focussed on lighter uniforms for colleagues going through the menopause.
---
The cost of living work centres around the listening sessions that were set up which were:
• Well attended by colleagues from across the Trust at different levels
• Opened conversations around challenges families are facing
• Turned into positive actions with a number of actions now well embedded in the Trust day to day support
• Individuals started sharing top tips for saving money on the listening sessions!
• Trust produces a booklet to share information
---
Listening sessions for shielding staff were:
• Led by Jo Williams, CEO
• A number of people on the call highlighted key issues for them returning were the impact of menopause symptoms
• As a result put in place a number of actions including staff being able to order lighter uniforms and the Menopause support group growing in membership
• The Menopause conference ran in November 2019 ended up being timely in terms of upskilling managers just before Covid
---
About the facilitators
---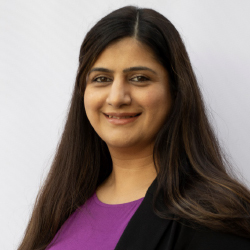 SHARON MALHI
Executive Chief People Officer
Sharon Malhi has been the Executive Chief People Officer at the Royal Orthopaedic Hospital NHS Foundation Trust since April 22. The Royal Orthopaedic Hospital has ranked 7th in the Inclusive Companies Top 50 in 2022 moving from 35th in 2020 which Sharon has passionately led.
She is the Senior Responsible Officer for Leadership and Inclusion in the Birmingham & Solihull Integrated Care System. Her experience spans over 15 years and includes service within the public, private and voluntary sectors where she has led on Organisational Development & Inclusion, Learning and Development, Human Resources and Business Development
---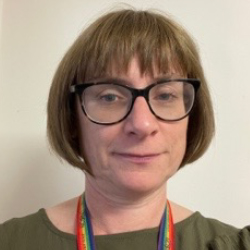 CLARE MAIR
Head of OD and Inclusion
Clare has worked at The Royal Orthopaedic since 2016 as Head of OD and Inclusion and leads on key areas of the People agendas including Inclusion and Wellbeing, with a particular focus on creating a sense of belonging for all colleagues through Staff Voice.   This work is essential in supporting our colleagues to provide the best patient experience.  The Trust is proud to have achieved bronze accreditation from Thrive at Work and is currently working towards the silver standard.  In addition, the team have been short listed for a number of awards including HSJ, Henpicked and National Orthopaedic Alliance (NOA).
Clare has worked in several sectors including manufacturing, education, facilities, transport, legal and social housing both in the UK and overseas with key agendas around Leadership, OD and Inclusion, to enable colleagues to be well skilled and supported in order to reach their full potential.
---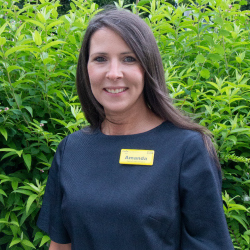 AMANDA GASTON
Amanda is currently Deputy Director of Finance at the Royal Orthopaedic Hospital NHS FT. Amanda's NHS career started 14 years ago when she joined the Financial Management Training Scheme. Her passion to make improvements for patients and workforce in the NHS gained momentum when an opportunity arose to work as the Head of Transformation and Service Improvement. Since then, she has qualified as a Quality Improvement Service Redesign (QSIR) Associate and delivers improvement training across the organisations. Making a difference really matters to her so when she started working with the wellbeing team to implement financial wellbeing initiatives and could see they were making a difference this spurred her on to continue.
---