When:
29th July 2020 @ 11:30 am – 12:30 pm
Europe/London Timezone
2020-07-29T11:30:00+01:00
2020-07-29T12:30:00+01:00
---
Have you ever felt a bit like you are a fraud, and you do not deserve your job and accomplishments? You may be surprised that you are not alone, in fact you are in quite good company. Contrary to popular belief this is not unique to women either, it affects all kinds of people from all aspects of life men, young and the old, CEOs, celebrities and many more. Impostor Experience can massively affect confidence and self-esteem and this can be amplified for under-represented groups.
This introductory interactive webinar to the Imposter Experience will cover;
What the Imposter Experience is and what it is not
Why and how people experience it
Strategies to overcome it
Hints and tips and connectivity to other areas
---
Click here to watch the webinar
---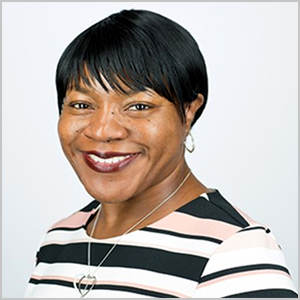 About Fiona Daniel
Fiona is an HR qualified diversity and inclusion leader and D&I company award winner with over 15 years' experience of leading and growing the global diversity & inclusion agenda for one of the largest banking and financial service organisations in the world, including leading the UK as the Head of Diversity and Inclusion.
Fiona is passionate about people and inclusion and works tirelessly for the implementation of a holistic strategic approach which underpins all aspects of people decisions in business. She is an awards judge, speaker, panelist, thought leader, mentor and career coach.
After great success at HSBC she has established her own consultancy business FD2I, focused on driving action which aspires to move from diversity to inclusion. She is also the co-founder of Inclusive CEOs a peer to peer network connecting and engaging CEOs and their C suite executives to Commit, Act and Lead on the diversity and inclusion agenda. As if that was not enough, she has recently co-founded and established the Black Leaders Network whose aims being a positive force for change for Black inclusion and equality.
Fiona is a company member of the UN Women National Committee UK, chaired by Baroness Sandhip Verma supporting the Trustees in their aims for better gender equality UK and globally.