---
Connecting with communities across the UK
---
We cordially invite you to an exclusive invitation-only event presenting fantastic networking opportunities to engage diverse communities, employers, and organisations across the UK.
Networking is key! It creates lasting change, encourages communication, beneficial exchanges, and knowledge sharing. That is why The National Diversity Awards, Inclusive Companies and Auto Trader UK are thrilled to invite you to this powerful event.
---
Date: Wednesday 7th June 2023
Location: HOME Theatre, 2 Tony Wilson Place, Manchester, M15 4FN
Time: 12.30 – 15.30
---
2023 see's The National Diversity Awards celebrate 12 years of recognising thousands of charities, role models and community heroes across the UK for their devotion to enhancing equality, diversity and inclusion. Employers and communities often don't know where to start when bridging the gap of engagement, making this connection will enhance diverse talent, learning, and create meaningful partnerships with fellow diversity ambassadors.
The Crème de la Crème of National Diversity Award Winners, Shortlisted Nominees, Judges and Sponsors from over the years will be in attendance, with the event serving as the perfect means for community leaders to engage with organisations and unite with Business Leaders, D&I Champions, and HR Professionals.
Featuring a guided speed networking session led by NDA Judge Vanessa Vallely OBE, and of course lots of time to get to know each other over lunch and drinks, this exciting event will also feature an array of inspirational speakers in a spectacular celebration of inclusion.
---
TESTIMONIALS
---
I personally want to say thank you for organising and hosting such an empowering day and event.
It was so inspiring listening to the empowering speakers and although I find networking VERY daunting I thank you for pushing me outside of my comfort zone and I felt I got so much out of the event.
A big thank you to all the team and HOME for creating an event that flowed so beautifully and the food was delicious. It's never easy organising an event so thank you so much.
Looking forward to more in the future and thank you so much for the invite. It was a real honour to be invite and to attend, thank you.
Sophie Ward – National Diversity Awards Shortlisted Nominee – 2018
---
GUEST SPEAKERS
---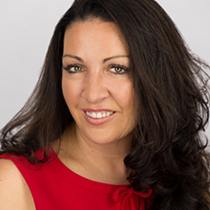 Vanessa Vallely OBE CCMI
WeAreTheCity
MD
Vanessa is one of the UK's most well-networked women and has provided keynotes on a variety of career related topics for over 400 companies worldwide. Vanessa is also one of the UK's most prominent figures in gender equality and often provides guidance and consultancy to both government and corporate organisations who are seeking to attract, develop and retain their female talent.
At the height of her successful 25 year career in the financial services, Vanessa launched the award winning WeAreTheCity.com in 2008 as a vehicle to help corporate women connect and grow professionally and personally. WeAreTheCity.com now has over 60,000 members and in 2013 launched a sister site in India.
Vanessa is the also the -founder of UK wide diversity forum Gender Networks. Gender Networks (formerly The Network of Networks) brings together diversity leaders from over 120 firms to share best practice. Vanessa is the author of the book "Heels of Steel: Surviving and Thriving in the Corporate World" which tracks her career and shares 13 chapters of tips to succeed in the workplace.
Over the past seven years, she has been named Women in Banking & Finance's Champion for Women, Financial News Top 100RisingStar, The International Alliance for Women Top 100 Women globally & Brummells Top 30 London Entrepreneurs. In 2015 Vanessa was in GQ UK's Top 100 Connected Women and the Evening Standard's 1000 Most Influential Londoners. Vanessa is a regular guest on TV and radio and also sits on the Government Digital Services advisory board.
Vanessa is also the Pearly Queen of The City of London, a tradition that has been in her family for over 100 years. She is an avid charity worker and sits on the board for Cancer Research UK as one of its Women of Influence.
---
Paul Sesay
Inclusive Companies
Founder & CEO
Paul Sesay is the Founder and Chief Executive Officer of the National Diversity Awards, Inclusive Top 50 UK Employers, Inclusive Awards and Inclusive Companies since 2006. Paul's business acumen has mainly been with a social focus.
With over fifteen years worth of experience within the Diversity, Equality and Inclusion sector, Paul has worked with some of the largest organisations in the world on their diversity and inclusion profiles.
He has also worked within local communities to help people from various backgrounds to achieve and empower disadvantaged groups throughout the UK. Paul's initiatives have helped thousands of organisations and individuals get recognised for their hard work and dedication to diversity.
---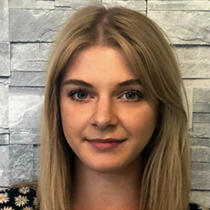 Helen Robinson
Auto Trader UK
Diversity, Inclusion and Community Engagement Manager
Helen is a Sociology graduate and Auto Trader's Diversity, Inclusion and Community Engagement Manager. Driven by her passion for inclusivity she is leading key diversity initiatives and partnerships with charities and community focussed organisations including Forever Manchester and Inclusive Companies. She has delivered innovative people development programmes like the Diverse Talent Accelerator and is leading a successful Employee Network strategy making a real difference across various areas of diversity.
---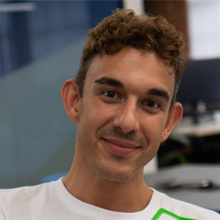 Alessandro Storer
OVO
Head of Inclusion & Belonging
After obtaining a BA in Law and an MA in International Relations, Alessandro started his career as a wannabe diplomat in Jerusalem. He soon realised he cared too much about people and fairness to play politics, so he moved to Brussels where he managed EU-funded human rights projects. When he moved to London in 2012, Alessandro specialised in workplace equality, diversity, inclusion and culture change: initially working in the charity and legal sectors, until 2020, when he found his green home at OVO. Today Alessandro leads on OVO's inclusion, equity and diversity work, under the banner of #OVOBelonging
---
Steph Richards (Pronouns – she/her)
Director & Founder
TransLucent CIC
Steph Richards is a 71-year-old 'post-op' trans woman with an "F" Passport, Driving Licence & Gender Recognition Certificate and is an international speaker for trans rights. She broke new ground speaking at a University of New England USA event alongside Harvard biologist Carole Hooven, PhD in March 2023, and also spoke at the vigil for murdered trans teenager, Brianna Ghey at a packed Portsmouth Cathedral.
Steph was the recipient of the 'Elder Award' in the Inspirational Women of Portsmouth Awards 2023 – she has also spoken live on BBC Radio 4, for one hour with an audience of circa 600,000 people twice, once in June 2022 and again in February 2023. Steph was the original founder of 'Steph's Place UK' (now TransLucent.Org.UK), winning the National Diversity Awards "LGBT+ Organisation of the Year" in 2022. She is also the Women's, LGBT and Disabilities Officer (job share) at Portsmouth Labour Party. Steph enjoys writing, walking, and eating cakes.
---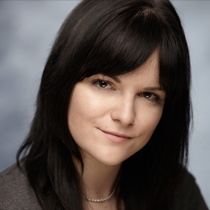 Abbie Hills
Talent Agent and Filmmaker
Talent agent and filmmaker with cerebral palsy, Abbie Hills is working tirelessly to create a more diverse and inclusive entertainment industry. Based on her frustration of the lack of diversity and accessibility in the industry, Abbie founded her own talent agency The Dazey Hills Company to support a diverse range of talent across the board. She uses her blog PalsyVibes to raise awareness of cerebral palsy, develop a strong network of peers, and share her own experience living with a disability. Abbie is not only a mentor to actors, models and performers during all stages of their career, but is also inspiring people to be comfortable with their hidden disability. Abbie won the NDA Positive Role Model for Disability in 2021. Since winning the Award, Abbie has been trained as an Access Coordinator, working in TV while running her Talent Agency.
---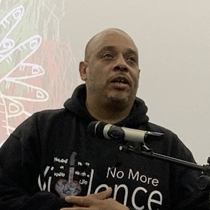 Darryl Laycock
Crime Prevention Consultant & Mentor
In his former life Darryl Laycock was a leading gang member prior to 2011. He witnessed his best friend be murdered in 1991 then he was shot over 20 times on one occasion, once on two occasions, and stabbed seven times whilst also being sentenced to 17 years 10 months and 2 weeks. When released from prison for gang related crimes the Home Office named him the North Wests Most Dangerous Offender on Licence. He was made MAPPA 3 Tier 4 nominal and had the strictest licence conditions possible. He wasn't allowed to enter his home town of Manchester and had to reside in Liverpool for 2 and a half years. It was during this time Darryl started working in schools educating children and young people on the risks associated with gangs and mentoring youngsters on a one to one basis. To date, he has worked with over 300,000 young people, featured in numerous TV series, podcasts and documentaries. Darryl has received multiple awards, spoke in parliament, and has advised HRH King Charles on youth violence. Darryl won an award from NDA in 2019 and has been nominated once again this year in the community group category for his work with The Streets Don't Love You Project.
---
Itinerary
---
12.30 – 12.45
Registration
12.45 – 12.55
Paul Sesay, Founder & CEO of Inclusive Companies and The National Diversity Awards
Vanessa Vallely OBE CCMI, CEO & Founder of WeAreTheCity
Event Launch & Introduction
12.55 – 13.00
Helen Robinson, Diversity, Inclusion and Community Engagement Manager at Auto Trader UK
13.00 – 13.10
Darryl Laycock, Crime Prevention Consultant & Mentor (Winner of the Positive Role Model Award for Race, Faith & Religion 2019) 
13.10 – 13.20
Abbie Hills, Talent Agent, Writer & Producer (Winner of the Positive Role Model Award for Disability 2021)
13.20 – 13.30
Steph Richards, Director & Founder, TransLucent CIC (Winner of the Community Organisation Award for LGBT 2022)
13.30 – 13.40
Alessandro Storer, Head of Inclusion & Belonging, OVO (National Diversity Awards 2023 Sponsor)
---
13.40 – 14.30
Collaborative Speed Networking with National Diversity Awards Judge Vanessa Vallely OBE CCMI
Speed Networking, or matching participants on a one-on-one basis through a number of short interactions has been one of the fastest-growing forms of networking over the last few years. During this Speed Networking event, Vanessa will facilitate the speed networking interactions and also top and tail the session by sharing networking tips and experiences that have enabled her to become one of the most well-networked women in the UK. Participants will learn about the benefits of networking and how to network both internally and externally. This interactive and energizing event will enable your participants to meet new people, create opportunities and have a lot of fun!
---
14.30 – 15.30
Lunch, Networking & Drinks sponsored by Auto Trader UK