When:
21st March 2022 @ 12:00 pm – 1:00 pm
Europe/London Timezone
2022-03-21T12:00:00+00:00
2022-03-21T13:00:00+00:00
---
Everyday Pride Training focuses on raising awareness for LGBTQ+ inclusion and Tackling Homophobia, Biphobia and Transphobia both in the workplace and wider society. This is the start of your journey to an inclusive workplace.
During this session you will begin to learn about and understand the impact that Homophobia, Biphobia and Transphobia can have on people from the LGBTQ+ community and why Allyship is key to creating inclusive environments in the workplace and wider society, away from prejudice and discrimination, so that everyone has opportunity to be their true authentic self 365 days of the year.
---
---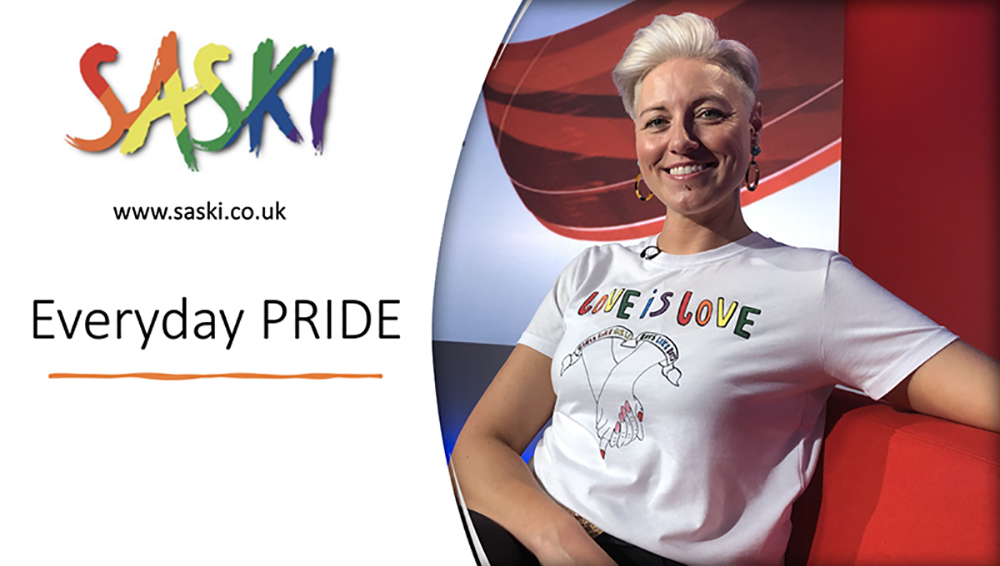 Saski is a well established LGBTQ+ Inclusion Consultant and Trainer, Life Coach, Official PRIDE Host, Interviewer, Radio host, Panel Moderator and Singer. She is also an ambassador for Pride Life Magazine, Includability.com and a PRIDE365 Champion. Saski has the unique ability to be versatile on a wide range of subjects, whilst engaging both her audiences and panellists bringing about the best conversations for education and awareness. Humour meets grace and knowledge meets respect…it's what Saski does best. 
A keen activist for positive promotion and equal rights for the LGBTQ+ community and all, Saski has appeared on several BBC TV and Radio shows and panels, promoting inclusion. She has also worked closely with a variety of charities and organisations, as an interviewer, LGBTQ+ Inclusion Trainer and Host.  Including Diva Magazine, PRIDE In London, Mermaids, Diversity Role Models, Clexacon, The British Youth Council and P3 Parenting Network to name but a few.
Find out what's she's up to next on  www.saski.co.uk FB & Instagram @Saskisinger & Twitter @Saskisinger1 
---
---