When:
28th February 2023 @ 5:30 pm – 7:30 pm
Europe/London Timezone
2023-02-28T17:30:00+00:00
2023-02-28T19:30:00+00:00
Where:
TalkTalk
Soapworks
Ordsall Lane, Manchester
M5 3TT

---
Networking is such a powerful marketing tool to accelerate and maintain success for any individual or organisation. It's key to making connections and provides the most productive, most proficient and most enduring tactic to building mutually beneficial relationships.
---
There are thousands of employee, inter-sector, professional and social network groups all over the UK doing great things. But what is it that makes LGBTQ+ Networks so important? Inclusive Companies recently published findings from this year's Inclusive Top 50 UK Employers Survey which revealed that 93.10% of employers had a dedicated LGBT+ Employee Resource Group (ERG), remaining the most popular type of ERG amongst participants since 2017.
As we look to continue the momentum following LGBT History Month, 'The Power of LGBTQ+ Networks' will connect LGBTQ+ Networks, leaders, and ally's as well as explore innovative ways in which they have grown and formalized and why they have had such an impact.
Featuring inspirational guest speakers, a panel session and of course the chance to network over drinks and nibbles, this informal event will provide an unprecedented opportunity to collaborate and share ideas with LGBTQ+ network leaders and participants from across the northwest and nationwide.
We are thrilled to offer you complimentary tickets to attend this event – Whether you identify as LGBTQ+, are a member of a network, an ally, or simply want to come along and learn more, we encourage you to join us!
*Please note this event is on a 'first come first served' basis – A detailed itinerary will be sent prior to the event*
Should you have any queries, please do not hesitate to get in touch and we'd be more than happy to assist.
Kind Regards,
Paul Sesay & The Team at TalkTalk
---
GUEST SPEAKERS
---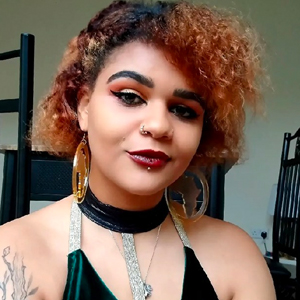 Olivia Masoja (She/They) | Host
Inclusive Companies
Project Coordinator for Inclusive Companies, and Local Coordinator for Polish Migrants Organise for Change, Olivia Masoja's inspirational journey with community engagement began in 2016, where she fiercely campaigned in the Polish pro-choice protests.
In addition to successfully co-organising the first pride event in her hometown of Kielce, Poland in 2019, non-binary EUSS advisor Olivia also works on the campaign "SheVotes" raising vital awareness of voting rights amongst migrants in the UK.
As a Zimbabwean-Polish migrant, Olivia is known to bring her lived-experienced to the table playing an integral part in the development of an extensive Anti-Racist Toolkit that will be used for racial justice education in Poland.
Olivia's latest venture has seen her embark upon a three-year project titled "Young Migrants in Policy" – a groundbreaking programme aiming to mobilise young people to make changes in policies on a national level.
Appearing in the Ratio Talks podcast series on community power, Olivia's tireless efforts have been recognised across regional and national media, resulting in her being highlighted as one of the "Young People Inspiring the Next Generation" in the annual "30 under 30" report for Merseyside.
---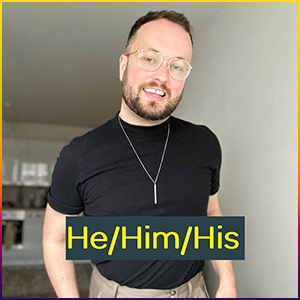 Todd Bennett (He/Him/His)
TalkTalk
Todd is Chair and Founder of TalkTalks LGBTQ+ employee network, TalkPride. TalkPride was created back in June 2018 and so will be celebrating its 5th year during Pride Month in June 2023. As a Network Chair, Todd and the TalkPride committee have increased the visibility of all things LGBTQ+ within TalkTalk, from awareness days such as World AIDS Day and celebrating LGBTQ+ History Month through a series of blogs and visual timelines. During the past 4 to 5 years TalkPride has helped raise money for The Proud Trust where TalkTalk have their very own "brick" to recognise TalkPride's £2k fundraising contribution to building their LGBTQ+ Centre, The Proud Place, based in Manchester. TalkPride were also the driving force for TalkTalk to sponsor Salford's local Pride event, The Pink Picnic for the past 4 years. Todd hopes to continue helping raise awareness and shine a light on the importance of having a network like TalkPride within a large tech business like TalkTalk. The most rewarding part of being involved with a network is the friendships and relationships that come from it.
---
Paul Sesay (He/Him/His)
Inclusive Companies
Paul Sesay is the Founder and CEO of Inclusive Companies Limited, the National Diversity Awards, the Inclusive Top 50 UK Employers List, Inclusive Awards and D&I recruitment company Precedent Group. Paul's business acumen has mainly been with a social focus.
With over eighteen years' worth of experience Paul is a leading figure across the Diversity, Equality and Inclusion sector, having worked with some of the largest organisations in the world on their D&I profiles. Passionate about inclusion across all protected characteristics, Paul continues to work holistically with diverse communities and inclusive organisations across the UK, encouraging and supporting individuals and groups from various backgrounds to achieve, empowering disadvantaged groups across the nation. Paul's initiatives have helped thousands of organisations and individuals get recognised for their hard work and dedication to the diversity agenda.
---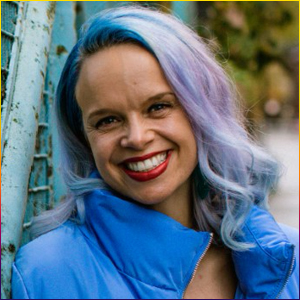 Amy Lynch, (she/her)
Thoughtworks UK
Amy has been working with technology teams for over a decade and currently heads up diversity, equity & inclusion for Thoughtworks, a global tech consultancy. A curious and adaptable leader, Amy advocates passionately for social justice and champions a more equitable future for all. She has been a driving force in Thoughtworks progress on the Stonewall Workplace Equality Index for LGBTQ+ inclusion and her work covers everything from gender equality to race & ethnicity, disability, neurodiversity and mental health to religion and belief.
---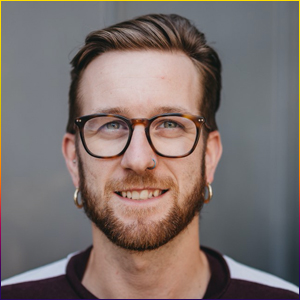 Luke Ives (He/Him/His)
Arup
Luke is Vice-Chair of Trustees for The Proud Trust, the home of LGBTQ+ youth, and is responsible for governing the charities activities, including the delivery of their new £2.5m LGBTQ+ community centre. Also, as former Executive Committee member of Building Equality, Luke co-ordinated an alliance of 60+ construction and engineering organisations to drive LGBTQ+ inclusion – making the industry more welcoming and supportive for under-represented communities.
Luke was a British LGBT Awards Top 10 Diversity Hero 2022, UK Construction Week role model 2020/21 and OUTstanding future leader 2019.
---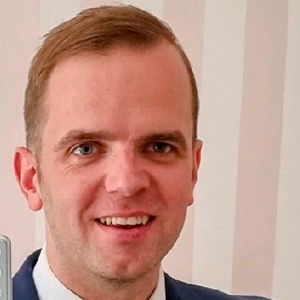 Declan Brennan (He/Him/His)
Auto Trader
Declan has worked within the Motor sector for over 5 years now and realised quite quickly there was a need to further help companies see the importance of greater D&I representation, and in a lot of cases understanding. Declan has been part of the Auto Trader LGBT+ Network Facilitator Group for 4 years and along with one of his colleagues trains out their D&I pack to all new starters, including refresher sessions for Auto Trader's most senior leaders.
---
Linzi Nuttall, (she/her)
TalkTalk
Linzi is the newest member of the TalkPride committee – but what she lacks in tenure, she makes up for in enthusiasm. She joined TalkTalk in March last year and was quick to join TalkPride – enjoying the inclusive culture and environment that the network offers. As a comms and engagement professional, she loves the mix of the fun and social elements, with helping to navigate and facilitate conversations around some of the big topics too.
---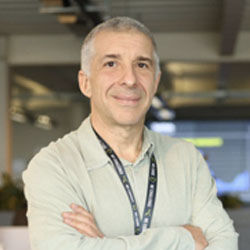 Daniel Kasmir (He/Him/His)
TalkTalk
Daniel Kasmir is the Chief People and Procurement Officer at TalkTalk. Since joining the company in 2019, Daniel has worked hard to make TalkTalk a diverse and inclusive place to be, and the company is now recognised as one of the most inclusive places to work in the UK.
Before TalkTalk, Daniel gained extensive experience in HR at a number of organisations including Shell, Manpower, FNZ, Xchanging and BDO. He's worked in Private Equity as both an adviser and within portfolio companies for General Atlantic, JC Flowers and Bain Capital.