When:
1st July 2021
all-day
Europe/London Timezone
2021-07-01T00:00:00+01:00
2021-07-02T00:00:00+01:00
---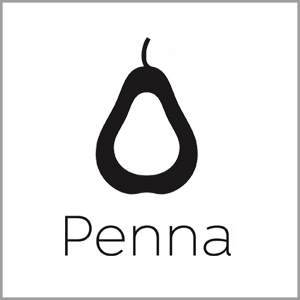 Have you signed up for The Stage yet? Penna's celebration of all things recruitment, retention, talent and leadership is taking place on 1st of July.
Join the Penna team online for in-depth learning and sharing our experience sessions.
Explore and choose which 45-minute expert broadcasts you want to attend or come to them all. The Stage is set for:
1. Understanding Your Talent Gap – why are some roles hard-to-fill and what can you do to make a hire? We'll be sharing perspectives from a panel of senior hiring managers who have tried new approaches to solve legacy issues. Featuring Birmingham Council, London Borough of Havering, London Borough of Southwark and East Sussex Council.
---
2. The Secrets of International Student Recruitment – in partnership with Times Higher Education, Penna Education will share their award winning approaches to attract overseas talent to your institution; from social media, to student feedback and shaping a sustainable marketing strategy.
---
3. Aspiring to EVP Excellence – hear from organisations who have begun their journey towards creating an EVP. We'll be exploring why a great Employee Value Proposition is a key staff engagement tool. Featuring Kesh Ladwa, Head of Resourcing and Talent Acquisition at Staffordshire County Council, with more guest speakers to be announced.
---
4. Black Lives Matter: What Have We Learnt? – in partnership with The PPMA, our D&I guru, Alexis Curtis-Harris, will be looking at how BLM has changed the world of work, what's still to be done to create a fairer society, and how employers ensure Black lives truly matter in their workplace.
---
5. What Next for Local Authority Trading Companies? – a decade on from The Localism Act, we'll hear the perspectives of Farooq Mohammed, Advisor at the Cabinet Office, Board Partner at the LATCo Network and CEO at esp Group, and John Phillips, Managing Director of HTS Group Ltd. Together with Penna's Roger Russell they'll be discussing how LATCo's must change to become future fit.
---
6. Raising Your Resilience: Leaders Need Support Too – in partnership with LHH, and delivered by Russell Deathridge, Principal Consultant, and Penna's Toni Hall; this practical session will equip you with resilient practices to help you stay afloat in the busy, brave new world of work.
---
7. Bringing London Back Better: An Online Roundtable for the Capital's Place and Housing Leaders – we're bringing London leaders of Regeneration, Place and Housing together to talk about how the capital, including The City and outer boroughs, bounces back following Brexit and COVID. Featuring Ben Lucas, Founding Director of Metro Dynamics, with further guest speakers to be announced.
---
8. She Definitely Has Authority: Jackie Weaver in Conversation with Julie Towers – we're delighted to be joined by the one-and-only Jackie Weaver, Chief Executive of the Cheshire Association of Local Councils. She'll discuss her hopes for local democracy with Penna's Managing Director, Julie Towers.
---
Sign up via the button below.