When:
28th May 2020 @ 11:05 am – 11:55 am
2020-05-28T11:05:00+01:00
2020-05-28T11:55:00+01:00
---
Click here to watch the webinar
---
Understanding Microaggressions and how to address them and create a safe space in the workplace – Presented by Jiten Patel
---
We have all heard the term unconscious bias and most us understand it is as a part of our psyche. In fact, a more accurate term is 'inherent bias'. In this webinar we will explore how our inherent biases can manifest through micro-aggressions, and:
The impact of such micro-messaging on people, especially because of one or more factors such as Age, Disability, Gender, Race, and Sexuality amongst a range of others.

How, as leaders, we can consciously work toward creating and maintaining and environment where each member of our workforce:
Feels free to bring their authentic selves to work

Feels a true sense of belonging

Feels able to give their best to their role
---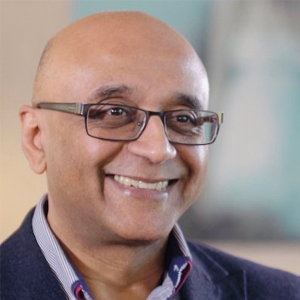 About Jiten Patel
This session will be run by Jiten Patel, a Conscious Inclusion Specialist. Jiten is an award-winning EDI strategist, and practitioner, a published author and blogger on matters pertaining to Inclusion through diversity. He has a background in Financial Services and, upon leaving his Diversity and Inclusion role at HSBC, Jiten set up his own company in 2001 and has worked with a vast range of clients from Blue Chip companies all the way through to small local charities.
As well as all the four nations of the United Kingdom, his work has taken him to continental and Eastern Europe and India. He was the winner of the Diversity Champion (Education Sector) award in 2015 and received the 'Highly Commended Head of Diversity and Inclusion' award at the 2016 and 2017 Inclusive Company Awards. He was also a top 3 finalist at the 2011 Race for Opportunity awards for the design and development of his highly successful 'Aspire~' Positive Action Programme. He was also the original creator of the Civil Service Learning's Positive Action Programme, Positive Action Pathway, which witnessed some 30% of staff achieving career related moves as a result of attendance on the programme.
In his spare time Jiten has been involved a variety of charitable work; he is a past Chair of 'Working Families' a charity specialising in assisting people and employers to implement effective agile working to facilitate work-life-family commitments. Since 2002, Jiten has a trustee of a number of charities. He is currently a Trustee at 'MK SNAP' (a charity specialising in the needs of post 16 learners with learning disabilities) and the LPSOL (focusing on supporting people from South Gujarat who have settled in the UK).
Jiten's first book, Demystifying Diversity (co-authored by Gamiel Yafai), was published in 2016 and is currently going into its second edition which will include new content about Cognitive Diversity.