---
In 2017, UK organisations with over 250 employees were required by law to publish information around their gender pay gap. The gender pay gap is an equality measure which calculates the difference in hourly earnings between women and men, closing the UK's gender pay gap has been a consistent struggle for several years with minimal progression. The COVID-19 pandemic had a direct impact on the progression of equal gender pay, as the gap widened from 14.9% in 2020 to 15.4% in 2021. Pay gaps are direct indicators of systematic diversity and inclusion problems within the business and help shine a light on areas in need of improvement.
During this webinar, award winning cyber security consultant Lisa Ventura, will delve into gender pay gap reporting and discuss how organisations can utilize their reports to close the gap to create equal pay for every employee. Lisa's passion within cyber security has led her to raise awareness about equality for women in the cyber security sector, which has won her countless awards.
---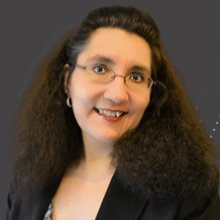 About Lisa Ventura
Lisa Ventura is an award-winning cyber security consultant and has had a stellar career in the cyber security industry since 2009. She currently looks after communications at the UK Cyber Security Council and is also the Founder of Cyber Security Unity (formerly the UK Cyber Security Association), a global community organisation that is dedicated to bringing individuals and companies together who actively work in cyber security to help combat the growing cyber threat. She is extremely passionate about raising awareness of the growing cyber threat to prevent cyber-attacks and cyber fraud.
Lisa has been a consultant and speaker for numerous cyber security and tech organisations including and is a thought leader, author and keynote speaker who has been published in various publications globally. Her books "The Rise of the Cyber Women: Volume One", "The Rise of the Cyber Women: Volume Two" and "The Varied Origins of the Cyber Men: Volume One" were published in 2020 and 2021, all to great acclaim.
---