When:
1st December 2021 @ 10:30 am – 12:00 pm
2021-12-01T10:30:00+00:00
2021-12-01T12:00:00+00:00
---
---
Find out who will be named the most inclusive company as the only cross-sector inclusion index in the UK reveals its rankings, highlighting organisations that are striving for true inclusivity.
This year, more than any other, Inclusive Companies have seen a shift in the inclusion approach of organisations participating in the Inclusive Top 50 UK Employers List. The disruption of Covid-19 followed by the impact of the Black Lives Matter Movement has truly shined a light on the power of inclusive leadership and inclusive networks.
During this virtual event, we will not only announce the official rankings of the Inclusive Top 50 UK Employers 2021/22, but bring together the nation's leading diversity advocates, business leaders, directors and network chairs to celebrate Diversity & Inclusion, and share our insights and findings from this year's IT50 Submissions.
Featuring a powerful panel session discussing all things inclusion, we will delve into the challenges organisations face today, how to embed D&I into your workforce, and what we can expect for the future.
---
---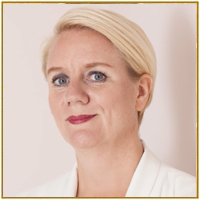 Introducing our host: Julia Streets
Julia Streets is a champion of fintech entrepreneurship, innovation and the value of diversity and inclusion.
In 2007, she incorporated her business Streets Consulting, the international business development, marketing and communications consultancy. Since then Julia and her team have advised a wide range of firms in the world of capital markets, B2B and payments, and offering specialist technology including blockchain, artificial intelligence, cyber security and more. 
Prior to founding Streets Consulting in 2008, Julia was Global Head of Communications, serving on the Executive Committee at Atos Euronext Market Solutions – the technology arm of NYSE Euronext, and European head of marketing and sales development at Instinet.
Brummell Magazine, known as the 'City's little black book', has recognised Julia a number of times – as one of their 30 Inspirational Women Influencers, one of 30 Inspirational Women Entrepreneurs and one of 30 Inspirational Women on Boards. This year Julia has been listed as one of ten Brummell honourees from the last decade.  She was named one of SWIFT's Global Power Women in FinTech and has been listed in Innovate Finance's Women in FinTech Power List for many years, progress to become a judge herself. In 2018, Julia was a finalist at the national Variety 'Catherine Awards' for inspirational women. Streets Consulting was Highly Commended for the Contribution to Gender Equality for the the 2020 Women in Financial Advice Awards and Julia is listed in the Global 100WFinTech Directory, and as a Diversity Champion in the 2020 Global Diversity List.  This year, Julia is nominated for the OUTstanding LGBT+ Role Model Lists 2021, the 2021 Best Execution Women in Finance Awards and  shortlisted for the Women in Finance Woman of the Year Award.
In 2017, Julia launched a podcast series 'DiverCity Podcast' talking about diversity and inclusion in financial services.  In each episode Julia interviews industry luminaries, shining a light on progress, calling out areas requiring further focus and offering insights and best practice to help listeners drive change. (www.divercitypodcast.com // @DiverCitypod).    With over 50,000 listens from some 50+ countries around the world, DiverCity Podcast is ranked as one of the most global diversity podcasts by Feedspot for the second year running, covering many topics in diversity and inclusion. DiverCity Podcast has been nominated for the Diversity and Inclusion Excellence award for the 2020 Banking Tech Awards.
Julia is often called upon to host and MC many public and industry events, as an after-dinner speaker, and recovering stand-up comedian having performed at the Edinburgh Fringe, the iconic Comedy Store and her one woman show sold out at regional festivals.  She has been featured on BBC Radio 4's 'Today Programme' and is a regular featured commentator in the City and financial press.   She is the author of 'The Lingua Franca of the Corporate Banker', lampooning corporate jargon.
Julia is included in the 2021 publication 300 Years of Leadership and Innovation for Her Majesty The Queen's 95th birthday. The book celebrates leadership across the full spectrum of British society: from Parliament and Crown to captains of industry and those pushing the boundaries of innovation.
Julia is proud to serve as a Trustee of the charity 'Street Child', is a founding member of the PowerWomen Network and a Fellow of the British American Project, the transatlantic leadership fellowship.  She lives in London with her wife.
---
---