When:
1st December 2021 @ 10:30 am – 12:00 pm
Europe/London Timezone
2021-12-01T10:30:00+00:00
2021-12-01T12:00:00+00:00
Find out who will be named the most inclusive company as the only cross-sector inclusion index in the UK reveals its rankings, highlighting organisations that are striving for true inclusivity.
This year, more than any other, Inclusive Companies have seen a shift in the inclusion approach of organisations participating in the Inclusive Top 50 UK Employers List. The disruption of Covid-19 followed by the impact of the Black Lives Matter Movement has truly shined a light on the power of inclusive leadership and inclusive networks.
During this virtual event, we will not only announce the official rankings of the Inclusive Top 50 UK Employers 2021/22, but bring together the nation's leading diversity advocates, business leaders, directors and network chairs to celebrate Diversity & Inclusion, and share our insights and findings from this year's IT50 Submissions.
Featuring a powerful panel session discussing all things inclusion, we will delve into the challenges organisations face today, how to embed D&I into your workforce, and what we can expect for the future.
---
Itinerary
---
10.30 – 10.40
Julia Streets, Founder & CEO of Streets Consulting & Host of DiverCity Podcast | Event Launch & Introduction
---
10.40 – 10.55
Paul Sesay, CEO & Founder, and Hayley Flinn, Operational Director, Inclusive Top 50 UK Employers | The Trend of Inclusivity
Video: Why is Inclusion important to CEO's of The Inclusive Top 50 UK Employers?
---
10.55 – 11.00
Inclusive Top 50 UK Employers List Announcement: Rankings 50 – 26
---
11.00 – 11.45
Panel Segment & Q&A
Carlos

Jaureguizar

, C

EO of Bupa Global & UK

Alexis Curtis-

Harris, Inclusive Top 50 UK Employers 2021/22 Judge |

Diversity

& Inclusion Lead at 

Penna

Toby Mildon,

Inclusive Top 50 UK Employers 2021/22 Judge |

Diversity & Inclusion Architect

Caroline Frankum, Global CEO, Profiles Division at Kantar
---
11.45 – 11.55
Inclusive Top 50 UK Employers List Announcement: Rankings 25 – 1
---
11.55 – 12.00
Closing remarks
---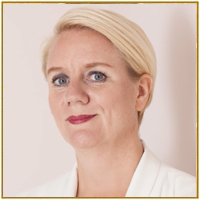 Introducing our host: Julia Streets
Julia Streets is a champion of fintech entrepreneurship, innovation and the value of diversity and inclusion.
In 2007, she incorporated her business Streets Consulting, the international business development, marketing and communications consultancy. Since then Julia and her team have advised a wide range of firms in the world of capital markets, B2B and payments, and offering specialist technology including blockchain, artificial intelligence, cyber security and more. 
Prior to founding Streets Consulting in 2008, Julia was Global Head of Communications, serving on the Executive Committee at Atos Euronext Market Solutions – the technology arm of NYSE Euronext, and European head of marketing and sales development at Instinet.
Brummell Magazine, known as the 'City's little black book', has recognised Julia a number of times – as one of their 30 Inspirational Women Influencers, one of 30 Inspirational Women Entrepreneurs and one of 30 Inspirational Women on Boards. This year Julia has been listed as one of ten Brummell honourees from the last decade.  She was named one of SWIFT's Global Power Women in FinTech and has been listed in Innovate Finance's Women in FinTech Power List for many years, progress to become a judge herself. In 2018, Julia was a finalist at the national Variety 'Catherine Awards' for inspirational women. Streets Consulting was Highly Commended for the Contribution to Gender Equality for the the 2020 Women in Financial Advice Awards and Julia is listed in the Global 100WFinTech Directory, and as a Diversity Champion in the 2020 Global Diversity List.  This year, Julia is nominated for the OUTstanding LGBT+ Role Model Lists 2021, the 2021 Best Execution Women in Finance Awards and  shortlisted for the Women in Finance Woman of the Year Award.
In 2017, Julia launched a podcast series 'DiverCity Podcast' talking about diversity and inclusion in financial services.  In each episode Julia interviews industry luminaries, shining a light on progress, calling out areas requiring further focus and offering insights and best practice to help listeners drive change. (www.divercitypodcast.com // @DiverCitypod).    With over 50,000 listens from some 50+ countries around the world, DiverCity Podcast is ranked as one of the most global diversity podcasts by Feedspot for the second year running, covering many topics in diversity and inclusion. DiverCity Podcast has been nominated for the Diversity and Inclusion Excellence award for the 2020 Banking Tech Awards.
Julia is often called upon to host and MC many public and industry events, as an after-dinner speaker, and recovering stand-up comedian having performed at the Edinburgh Fringe, the iconic Comedy Store and her one woman show sold out at regional festivals. She has been featured on BBC Radio 4's 'Today Programme' and is a regular featured commentator in the City and financial press.   She is the author of 'The Lingua Franca of the Corporate Banker', lampooning corporate jargon.
Julia is included in the 2021 publication 300 Years of Leadership and Innovation for Her Majesty The Queen's 95th birthday. The book celebrates leadership across the full spectrum of British society: from Parliament and Crown to captains of industry and those pushing the boundaries of innovation.
Julia is proud to serve as a Trustee of the charity 'Street Child', is a founding member of the PowerWomen Network and a Fellow of the British American Project, the transatlantic leadership fellowship.  She lives in London with her wife.
---
Guest Speakers
---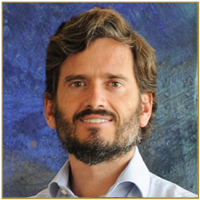 Carlos Jaureguizar
Bupa Global and UK | CEO
Carlos is CEO of Bupa Global & UK, leading the Bupa businesses across the UK including health insurance, dental care, care services and health services, including London's Cromwell Hospital. He also leads Bupa Global the premium health insurance arm of Bupa, providing individuals, small businesses and corporate customers international coverage to access the healthcare they need.   He has enjoyed a 15 year career with Bupa, most recently as General Manager for Bupa Chile since 2018.  Previous to this, Carlos held roles as CFO of Bupa's Europe and Latin America (ELA) market unit and Executive Director of Strategy, M&A and eHealth.
---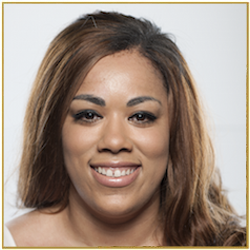 Alexis Curtis-Harris
Penna | Diversity and Inclusion Lead | IT50 Judge
Alexis joined Penna in 2014 after spending seven years at Capita Resourcing and Reed Professional Services. Here she worked on large-scale resourcing strategies and digital projects for the Office for National Statistics, Barclays Retail, the BBC and others. At Penna, Alexis combined her passion and career to shape her dream job, bringing diversity and inclusion expertise to our clients as the businesses' D&I Lead. She's also leading Penna on their own D&I journey.
Alexis oversees the entire recruitment and employee lifecycle for Penna's attraction, selection, assessment work and retention; ensuring it promotes the highest standards of diversity and inclusion. She offers client support in all things D&I to set clear responsibilities for strategy and programme development, challenging organisations to change and grow. Her approach is to stop focusing on culture 'fit' and start focusing on culture 'add', eradicating unhealthy monocultures in workplaces.
It's this approach which has delivered award-winning results for clients – most recently 'Best Digital Experience for Early Talent' at the 2020 RAD awards. She's passionate about all strands of diversity, and has mostly recently worked across the UK and USA to ensure actions are being taken to remove racial inequality in the workplace, in light of the recent height of the Black Lives Matter movement.
Alexis' D&I remit spans across strategic consultancy, audits and reviews, learning and development, analysis, knowledge sharing, equality impact assessments and enabling inclusive recruitment.
---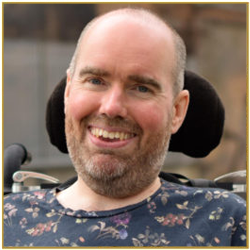 Toby Mildon
Mildon | Founder | IT50 Judge
Toby Mildon is a Diversity & Inclusion Architect and founder of Mildon, a consultancy and advisory business. Toby works with businesses to re-engineer processes and systems to minimise the impact of bias and build a culture of inclusion. Prior to setting up his business, Toby worked as an in-house diversity and inclusion manager at the BBC and Deloitte.
---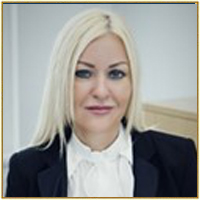 Caroline Frankum
Kantar | Global CEO, Profiles Division 
Caroline is a multi-award-winning CEO with a high-level of expertise in media, consumer insights, evidence-based transformation, change leadership, and ensuring diversity is a business imperative for optimising social and business value.
Kantar is one of the world's leading Market Research agencies and, as part of both the Kantar Exco running the overall business and leading the $4 billion sale of Kantar to Private Equity and the Global CEO of the Kantar Profiles Division, Caroline is responsible for helping clients understand people and inspire growth. This includes running the multi-million-dollar first party data division that powers insight delivery and analytics for world-leading Consumer, Media, Tech, Publisher, Consultancy, Healthcare, Market Research, and e-commerce brands.
Caroline joined Kantar in 2016 and prior to this worked client-side in Media for 15 years in influential roles at leading Media companies, including: Classic FM, The Mirror Group, Five, Disney, ITV, UKTV and Sky. This was followed by 7 years at Omnicom where she was EMEA CEO for Brand & Comms specialist Agency Hall & Partners.
One of Caroline's biggest passions is helping businesses transform and grow in profitable and purposeful ways by creating more inclusive and diverse environments, where the only barriers to success are personal choice and professional competence. She holds herself accountable to being a role model for women in tech and the C-suite, and an active ally for underrepresented groups.
---
Paul Sesay
Founder and CEO – Inclusive Companies
Paul Sesay is the Founder and Chief Executive Officer of Inclusive Companies, Inclusive Top 50 UK Employers, The National Diversity Awards and The Inclusive Awards. Paul's business acumen has mainly been with a social focus.
With over fifteen years worth of experience within the Diversity, Equality and Inclusion sector, Paul has worked with some of the largest organisations in the world on their diversity and inclusion profiles.
He has also worked within local communities to help people from various backgrounds to achieve and empower disadvantaged groups throughout the UK. Paul's initiatives have helped thousands of organisations and individuals get recognised for their hard work and dedication to diversity.
---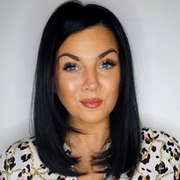 Hayley Flinn
Director of Operations – Inclusive Companies
With over 10 years' experience in the Equality, Diversity & Inclusion Sector, Hayley is the Director of Operations/Project Consultant at Inclusive Companies. Confident and adaptable to most tasks, Hayley has proven her ability to enhance the operational efficiency and customer/client experience of the business spanning the last 11 years.Utilising her clear passion for Diversity & Inclusion, Hayley has acquired vast experience of working with some of the world's leading organisations on their unique D&I profiles including HSBC, Bupa, ASOS, Moneysupermarket Group, Kantar, Air Charter Service, Mitie and the Government Commercial Organisation (Cabinet Office). Over the course of 6 years, Hayley has gained a broad knowledge of organising, implementing, and assisting with internal audit and survey processes.
Reporting directly with Lead Consultants and Lead Project Managers, Hayley assists in developing, creating, and implementing the scope of each bespoke audit process, arranging audit schedules, and confirming unique time frames with each individual client. Throughout the audit process, Hayley is responsible for consistently reviewing the client's audit response rate keeping both the Lead Consultant and the Lead Project Manager fully apprised.
With vast experience in collating responses and compiling comprehensive audit reports, Hayley also supports the implementation of recommendations to improve client diversity and inclusion programmes. She prides herself on providing excellent client service, and leads on other areas of the business, including: Data Analysis, Project Management, Logistical Planning, Account Management and Product Marketing.
---