When:
16th March 2022 @ 11:00 am – 12:00 pm
Europe/London Timezone
2022-03-16T11:00:00+00:00
2022-03-16T12:00:00+00:00
---
Change (setbacks & uncertainties) has always been an inherent part of life but yet, us, human beings, have a natural tendency to resist it. We are pretty much adverse to change and as a result, change is never easy. Even if it is for a better, brighter future, nothing can alter the fact that change is hard on individuals, on families, teams, organisations, our society.
The past couple of years have been particularly challenging when it comes to change and many of us have been paying the price of heightened stress and anxiety. We know that a large part of our wellbeing and happiness are determined by our capacity to adapt to change and roll with the punches.
This session is a 1hour dynamite masterclass totally anchored into science to give you a new and empowering perspective on change and a set of easy and practical tools to embrace change with calm and confidence.
Remember: Life is a rollercoaster. You can either scream every time you hit a bump or you can throw your hands up in the air and Enjoy the Ride! Let's choose the latter.
---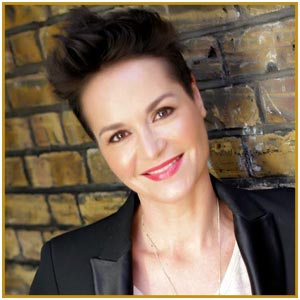 About Steph Peltier
Happiness expert and founder of The Happiness Society, Steph Peltier is a real brain hacker!
On top of doing the usual coachy things, she teaches her clients the Science of Happiness, a series of cutting-edge, evidence-based and practical techniques that helps them live a happier and more successful life.
She helps her clients rewire their brain to build a super strong mindset, to feel calmer, more in control, to manage stress efficiently, to become more optimistic, experience more positive emotions and ultimately to build the confidence to create the life that they want.
Her approach to happiness and wellbeing is unique because :
---
She has a strong corporate background and understand the challenges and pressures from the workplace

She has a scientific and very pragmatic approach – No Flower Power ! The techniques she shares are 100% science-based and can realistically be integrated in our busy lives

She truly engages people in taking care of their own wellbeing – even the most cynical ones !
Steph trained with the biggest names in psychology and personal development such as Tony Robbins, Dacher Keltner, Marisa Peer or Professor Rick Hanson. She is an expert in the Science of Happiness at work & at play, a certified Meditation & Mindfulness teacher, HeartMatch Coach and Positive Neuroplasticity Training practitioner.
---