---
Disability inclusion and accessibility can be seen as challenging areas to succeed in, however that doesn't have to be the case.
Join Jodie Greer, Founder of Be #PeopleSmart to understand how you can assess your company's maturity in these areas, set your goals for what you would like to achieve and define the actions to get you there.
Jodie will also share some practical tips to ensure you don't get overwhelmed by trying to focus on too many priorities at once and that you set realistic goals.
---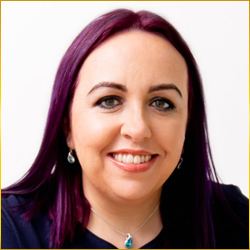 About Jodie
Jodie Greer is the founder and CEO of Be #PeopleSmart, a consultancy created to put human centricity back in to business through the lenses of disability inclusion and accessibility. Jodie has had a life long passion for disability inclusion and after spending more than 20 years in the corporate world, with roles including the Global Accessibility Lead for Shell, she made the decision to take a leap of faith and launch Be #PeopleSmart to support more organisations to achieve success in these essential spaces.
---