When:
8th November 2022 @ 11:00 am – 12:00 pm
Europe/London Timezone
2022-11-08T11:00:00+00:00
2022-11-08T12:00:00+00:00
---
There's a lot of talk about the post-Covid workplace. But the evidence is that, for all the innovative ideas and the insights that came from enforced Work-From-Home during the pandemic and all the promises that we would re-think the work experience, it feels like there's more pressure than ever before.
In this webinar Blaire will share 4 questions Leaders should be asking themselves if they are serious about creating organizational cultures where people can do their best work.
Work can give us a sense of purpose, provide the fulfilment that comes from a job well done, be an expression of our values and an opportunity to make a difference in the world.
---
But at what cost?
Does doing a great job inevitably mean sacrificing our mental and physical health and the quality of our relationships?
What could work look like if it was compatible with wellbeing and, importantly, what is the role of Leaders in enabling such a significant transformation in the experience of work?
Could our people be even more effective in their roles if work didn't hurt so much?
---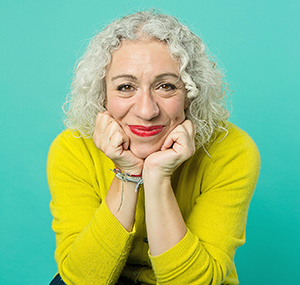 About Blaire Palmer
Blaire Palmer has been at the forefront of fresh thinking about leadership and the workplace for more than 20 years.
One of the first accredited executive coaches in Europe, she is the author of 3 books on leadership and work and addresses audiences all over the world in her keynote presentations. Following a successful career with the BBC as a Producer on Radio 4s Today Programme, she has spent the last two decades coaching, provoking, and challenging senior leaders and their teams, in organisations big and small, helping them rethink how we lead organisations in these fast-changing times.
Her work combines writing and speaking about leadership and culture change with her hands on experience coaching executives and designing and delivering leadership and culture change programmes for organisations including Roche Pharmaceuticals, Airbus, the FA, DX, The Welsh Government and Rexel UK.
At the moment she is reflecting on the good intentions and promises made by leaders during the pandemic and wondering whether anything has really changed for the better. In this webinar up she will be encouraging you to think about your role as a leader and asking whether the workplace can never really be a healthy place. Where do we begin if we want to create organisations where people can do their best work without having to sacrifice their health and their values?
---