When:
10th March 2022 @ 11:00 am – 12:00 pm
Europe/London Timezone
2022-03-10T11:00:00+00:00
2022-03-10T12:00:00+00:00
---
All women are leaders and have a sphere in which they can impact and influence. But how can we use our power to speed the process of equality in business and how do we continue to #breakthebias in a world still dominated by men in leadership positions?
Women who #BreakTheBias, a webinar in partnership with The Women's Organisation and Inclusive Companies, will shine a spotlight on some of the innovators and entrepreneurs who are breaking the mould for women in a range of industries.
Join us for a panel discussion designed to inspire and where we celebrate the trailblazing women in business and modern-day suffragettes who are leading today's charge for equality.
---
About #BreakTheBias
#BreakTheBias is this years theme for International Women's Day which takes place on Tuesday 8th March. Imagine a gender equal world. A world free of bias, stereotypes and discrimination. A world that's diverse, equitable, and inclusive. A world where difference is valued and celebrated. Together we can forge women's equality. Collectively we can all #BreakTheBias.
---

About the Women's Organisation
When a woman is empowered, women are empowered. Each new achievement reinforces us all. Our outlook is international. We enable women to achieve success and greater prosperity, to become leaders and to connect with each other. We fulfil the role of advocates for women's interests across a whole spectrum of areas, becoming both a creator and a disseminator of knowledge, and influence policy and perception at all levels. We bring together and represent the communities of interests common to women. Our practical support is focused on empowering women to develop personally, raising aspirations and encouraging enterprise and employment. For more information about our organisation visit www.thewomensorganisation.org.uk. Follow us on social media: Facebook @TheWomensOrganisation Twitter @TheWomensOrg Instagram @TheWomensOrganisation.
---
Guest Speakers
---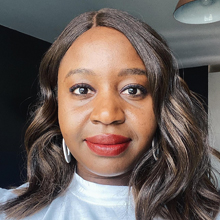 Cynthia Ajayi, Senior Media & Marketing Executive at The Women's Organisation
https://www.thewomensorganisation.org.uk/
Cynthia Ajayi is an event host, Youtuber and podcaster. A Congolese Londoner who now lives in Liverpool, she has years of experience in being an assistant, coordinator and executive in the media, events and business industry across the UK. In her role as Senior Media & Marketing Executive at The Women's Organisation, Cynthia helps to market the organisations projects and events and also hosts their regular podcast, 'The Wo-down' – which shines a spotlight on Female Entrepreneurs and business owners in the Liverpool City Region and beyond.  
---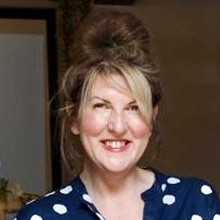 Sara Lawton – Director at Rise Construction Framework (Construction Industry)
Sara is an innovative, multi-award-winning business leader with close to 30 years of experience leading public and private sector enterprises. Throughout her career, she has been motivated by a desire to reach the most vulnerable and neglected members of society, raise their living standard, and see their dignity restored. In her public sector roles, Sara delivered a range of public-sector frontline services and was part of the team that procured Liverpool's super zone The Fire Fit Hub. Out of which, she saw an opportunity to create an organisation that was truly capable of and committed to making a difference in people's lives. Using her experience, in 2015 she founded Rise – an award-winning, free to join OJEU compliant construction framework that drives social value.
---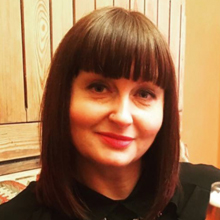 Julie O'Grady – Co-owner at Neptune Brewery and Founder & contributor at Ladies That Beer (Brewing and Beer Industry)
https://www.neptunebrewery.com/
https://twitter.com/neptunebrewery
https://twitter.com/julie_ogrady
https://twitter.com/ladiesthatbeer
As co-owner of Neptune Brewery and Founder of Ladies that Beer, Julie has a passion for beer and promoting women in all aspects of the brewing and hospitality industry – which is still a very male dominated environment. Neptune Brewery began in 2015 and was born from a discussion between Julie, her husband and a friend when out drinking in a pub. Initially home brewing and bottling small batch of beer, they are now brewing over 3000 hectolitres of beer for cask, keg and can which is distributed around the UK and have won a number of awards for their beer including being Voted Top Merseyside Brewery 2018 & 2020 by Rate Beer. Julie believes that beer is a liquid for all and should not have any gender connotations and she actively advocates for equality and respect for all across the industry.
---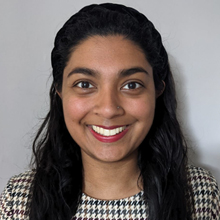 Krystina Pearson-Rampeearee, Multi-award winning Chartered Engineer and STEM Ambassador
Krystina Pearson-Rampeearee is a multi-award winning Chartered Engineer and STEM Ambassador who works as a Senior Flight Systems Engineer at BAE Systems and owns her own small business, AviateHer. She studied Aerospace Systems Engineering at the University of the West of England and became the first engineer in her family. Krystina is passionate about encouraging and inspiring more young girls to consider STEM (Science, Technology, Engineering and Math) careers.
---