When:
27th November 2020 @ 10:30 am – 11:30 am
Europe/London Timezone
2020-11-27T10:30:00+00:00
2020-11-27T11:30:00+00:00
---
Description: Exploring the importance of us all coming together and working as a collective in the 'new normal'
---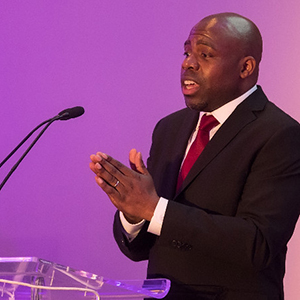 About Shane Ryan
"Shane Ryan is a tireless campaigner for justice, equality, wellbeing and opportunity for all with over 25 years' experience working as a Charity CEO, frequent adviser and consultant, speaker and author. He has been Strategic Consultant to the Grenfell Response Unit and a Corporate Consultant on Ethical Leadership, male wellness, employee experience, engagement and diversity initiatives. Shane is also the Deputy Director at The National Lottery Community Fund. A space in which he has been able to further his work in philanthropy with responsibility for strategic national funding and partnerships including those with corporations, Central and Local Government, national grant making and place-based innovation. Additionally, during the past two years he has designed and led The National Lottery Community Fund approaches to Partnership funding mechanisms and associated policy, Youth Voice and equitable approaches during the recent Covid 19 response. The youth voice initiative has resulted in the developing of "young people in the lead" within the fund who are now ambassadors and active members of the England National Board. And the work on equitable approaches has created the community led Phoenix Fund focussed on BIPOC/BAME communities and their access to emergency funding.
Shane is former Chair of the AIRE Centre which is a legal charity focused on working with EU migrants, strategic litigation and trafficking and is also Former Chair and co-founder of the Young Westminster Foundation, Chair of the Fathers Development Foundation, previously Vice Chair of Children England and currently Chair and co-founder of The Grenfell Children and Young People's Fund. He has held a range of managerial appointments in charities as well as Home Office and DCMS secondments. He is the Former CEO of Working with men and is a National Ambassador for Future Men (the new name for WWM. Under Shane's stewardship as CEO Future Men built a national reputation as a solution focused organisation offering evidence-based approaches to community needs and issues particularly around conflict and transition, father's development, masculinity, drug use and youth unemployment, primarily in inner city areas. He has written for national and international books and other publications from Lancet to Huffington Post as well as Central Government and, has also designed a number of programs and interventions for boys and young men internationally (e.g. most recently in Compton, LA and Soweto, RSA), spoken nationally and internationally on issues related to boys and young men as well as fatherhood. His efforts in the non-profit and charitable sector have been widely recognised: Shortlisted for Diversity Role Model of the Year 2016 (National Diversity Awards) and for Children and Young People's Champion of the Years 2016 and 2019 (Children and Young People Now). He is the Fellow of the Winston Churchill Memorial Trust (2018) and Fellow of the Royal Society of Arts and was selected as a Guardian/Observer New Radical in 2016 in addition to Grosvenor's Charitable Champion of the year in 2017". Gareth Llewellyn