Thursday 22nd October | 10.00 – 12.00 BST
Honouring Black History Month and the Official Launch of Black Leaders, this dynamic and insightful event in partnership with Auto Trader UK will feature a host of influential speakers and a powerful panel session. Not only will we explore an interesting array of topics, but we will delve into various aspects of Black History through time, celebrating Black Inclusion throughout the past, present & future.
The Past: Renowned social historian, television presenter and journalist Laurence Westgaph will explore Black History and celebrate the forgotten stories of some of the most influential black people through time.
The Present: The shocking death of George Floyd caught on video in the US sparked protests all over the UK and a national debate over Britain's history. This panel session features powerful speakers from backgrounds of community, education, charity and business, who will explore some of the issues in the UK which prompted so many to react, and what we as a society are facing today.
The Future: The time for change is now! We all have a duty to drive change and set a course for a better, more inclusive future. Black Leaders is a national community aimed at addressing the inequalities and the systemic barriers faced by black people across all aspects of society. During this segment Black Leaders will investigate what the future holds and launch groundbreaking initiatives such as the Black Inclusion Index, empowerment leadership programme for communities, and Black Inclusion Week.
To find out more and register your attendance for FREE, please visit: https://blackleaders.co.uk/blackinclusion/
---
Upcoming webinar: Inclusivity & Intersectionality in the Workplace – Facilitated by Paul Deemer
Wednesday 28th October | 11.30 – 12.30 BST
What to expect?: "So what does inclusivity really look like? And what does intersectionality even mean? Join us for this interactive webinar and explore these concepts with us and some expert colleagues from the world of diversity and inclusion. We will talk about both the theory and the practice of inclusivity and intersectionality and help you to think about how you can introduce these ideas into your own organisation."
To register for free, please visit: https://us02web.zoom.us/webinar/register/WN_uoZzeVAxSv6oF3CoG2zuww
---
Inclusive Jobs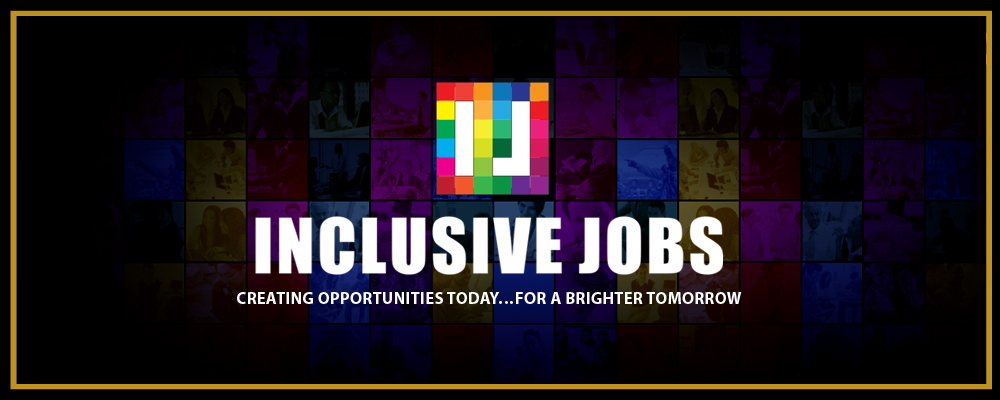 With an unprecedented amount of opportunities available for eager and talented individuals, www.inclusivejobs.co.uk helps to source out potential jobs, courses and training pathways for anyone seeking guidance.
Whether you're searching for a new job or looking to recruit, Inclusive Jobs is an effective tool to assist you on this journey.
Latest jobs include:
Head of Product – Assurant
Product Designer – Direct Line Group
Disability Advisor – QA
To find our more, visit: https://www.inclusivejobs.co.uk/vacancies/
---
Job of the Week: Disability Advisor – QA
QA is one of the largest learning services organisations in the UK, developing skills and capabilities for everyone from apprentices to business leaders. Headquartered in London, but with a nationwide network of state-of-the-art training centres, QA Group is comprised of four fast-growing divisions- Learning, Apprenticeships, Consulting and Higher Education- all of which deliver innovative and cutting edge skills solutions to UK organisations.
Are you currently a Disability Advisor preferably within the Education sector and ideally qualified to level 7 in Learning Difficulties and Disabilities? If so, QA have a fantastic new role…
As Disability Advisor you will support the Head of Welfare and Compliance in the development and delivery of services related to inclusive practice and disability-related support for their degree apprenticeship programmes and their undergrad and postgrad qualifications.
Find out more: https://www.inclusivejobs.co.uk/vacancies/disability-advisor-higher-education-sector/