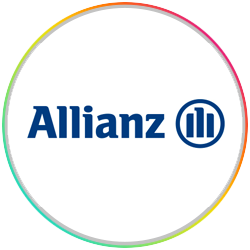 Allianz Insurance
In the UK, Allianz Insurance employs over 4,200 people across a network of offices. The company's Head Office is situated in Guildford, Surrey. They have additional support services with over 1,000 people based in Trivandrum, India. 
Allianz Insurance offer commercial insurance with a full range of products for sole traders, right up to large commercial organisations. They also provide musical insurance, legal expenses insurance and pet and equine insurance.
INCLUSION STATEMENT
---
People are at the heart of what we do, and we believe that embracing difference is important.
We're committed to building an inclusive culture that celebrates diversity, supports different ways of doing things and creates fair opportunities for all of us. This commitment recognises and values the creative potential that individuals of different backgrounds and abilities bring to their work.
We strive for excellence at every stage of the customer journey, and believe that having a strong focus on diversity and inclusion enables us to better understand the customers we serve. Fostering a workplace environment where diversity is celebrated and all voices and perspectives are valued helps us to design products and services that meet the needs of a diverse population.
Allianz's business strategy recognises 'Enabling our People' and 'best employee experience' as key enablers in reaching our goals. Nurturing a culture where our employees feel safe and encouraged to bring their full selves to work, with all of their abilities and talents, is essential for building the high performing workforce of tomorrow that we need to achieve our strategy.
We have a D&I ambition driven by beliefs that guide our work:
· We believe in equality of opportunity and are committed to creating a fair environment where people can succeed regardless of race, gender, age, disability, religion, sexual orientation or ethnic background.
· We embrace the uniqueness of our employees because we understand the strength of our business lies in the diverse contributions everybody can make.
· We champion environments where we celebrate diversity and people are encouraged to share their thoughts and ideas with confidence to help us arrive at excellent solutions for our customers.
· We are inspired to create a workforce which reflects our community and customers.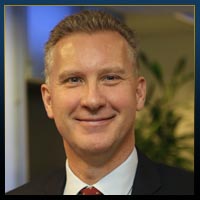 CEO STATEMENT
JON DYE
For me, it's all about embedding an inclusive culture, and that takes time to grow and develop. We've also taken concrete steps, like partnering with Mind, that have a strong and hopefully lasting impact. D&I isn't something separate from the business that's owned by a few individuals or the HR team. We really want to bring it into the heart of our culture and strategy and have taken various steps to either amplify the existing good or drive change.
---
Jon Dye has been Chief Executive Officer of Allianz Holdings plc and Allianz Insurance plc since 2013. He joined the company in 2003 and previous roles include General Manager of Allianz Retail and Director, Claims. Prior to joining Allianz Jon worked at Chubb Insurance Company of Europe SA, in a variety of claims roles, and Commercial Union.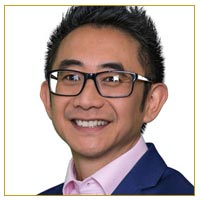 Felix Wong
A former solicitor, Felix moved to Allianz Insurance in 2011 and has since worked in a variety of operational and people leadership positions as well as project management and change roles. He is currently the Executive Assistant to the Chief Operating Officer.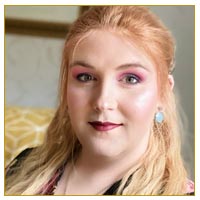 Scarlet-Marie Morgan
A former Life insurance claims handler and cabaret performer, Scarlet Marie moved to Allianz insurance in 2015 to begin her new career as a Motor Claims handler. Scarlet quickly became involved in promoting Diversity and inclusion within our workplace, and after coming out as transgender during the pandemic proudly became our first global transgender ambassador and co-lead for our LGBT+ employee network, Allianz Pride UK.

For Allianz I can tell you that Diversity and Inclusion are an important area for us. It is gratifying to be recognised on the Top 50 ranking again confirming Allianz as a great place to work. We strive to improve our employee experience, despite the headwinds that sometimes present themselves, and recognise the importance of D&I being embedded in what we do as part of that effort. Our executive sponsors and committed central teams are supported by our enthusiastic and knowledgeable employee-led networks who help us identify and remove barriers, support inclusion and drive change. It's about enabling people to feel confident that they are in an environment where they can always give and show the very best of themselves.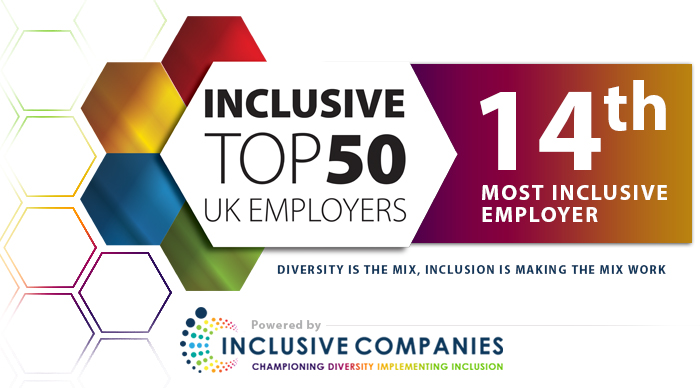 ---