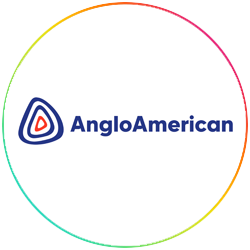 Anglo American
At Anglo American, they are working to make this future a reality – combining integrity, creativity and smart innovation, with the utmost consideration for their people, their families, local communities, their customers and the world at large – to better connect the resources in the ground to the people who need and value them.
INCLUSION STATEMENT
---
Anglo American is a leading global mining company and our products are the essential ingredients in almost every aspect of modern life. Our vision is to promote an inclusive and diverse environment where every colleague is valued and respected for who they are, and has the opportunity to fulfil their potential. We are committed to ensuring all our employees are enabled to bring their whole selves to work. This is supported through programmes such as a zero tolerance to Domestic Violence, Bully Harassment & Victimisation, and Inclusive Leadership training. We are committed to ensuring our facilities are fully accessible to all and support the development of our Colleague Networks on a global basis.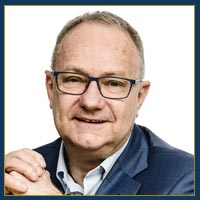 STATEMENT FROM MARK CUTIFANI
CHIEF EXECUTIVE
We have been working to address the challenges of longstanding under representation imbalance within our industry, most evident at senior levels. While we are demonstrating our commitment through the actions we have taken and the improvements made at all levels of our business, both globally and within the UK, we recognise we still have much more to do and we know it will take time. Across our global business, from a gender perspective, we are aligned with the Hampton-Alexander recommendations to achieve at least a 33% female representation across our Executive Committee and those that report to it. We are making good progress and will achieve this by 2023. The Board now exceeds the Hampton-Alexander board target, 42% female representation as at 1st June 2021. The Government-supported review by Sir John Parker recommends FTSE 100 boards appoint at least one ethnically diverse board candidate by the end of 2021. Anglo American plc currently has two directors of colour on our Board.
We continue to strive to create a more inclusive workplace to enable all our colleagues to achieve their full potential. We are adopting and embedding new approaches to recruitment, talent development, mentoring, and flexible working; while also focusing on both the psychological, as well as physical, safety of every one of our colleagues – aligned to our Values and guided by our Purpose.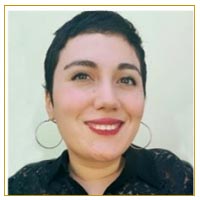 Fernanda Vergara
I'm Fernanda Vergara, I'm a psychologist, I'm 28 years old and I'm currently working at Anglo American as an Inclusion & Diversity Specialist. I started my career in the company as an HR Graduate in Chile, my home country, within a program that develops young talent and forms them to be the next leaders of the corporation. In that position, I could learn the work of the different areas of HR, such as Career Development, Compensation & Benefits, and Talent Acquisition, the latter being the area in which I finally worked for more than a year. Likewise, I could lead different initiatives regarding Inclusion & Diversity in that country.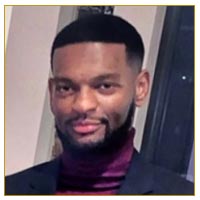 Musa Ahmed

An Apprentice at Anglo American, who started in the first cohort of apprentices in late 2019. His main role is research & reporting and assisting with delivering projects. Prior to this, Musa worked within private healthcare and the music industry as a business administrator. Musa holds a level 5 Diploma in Maths & Finance from City Cass Business School and is currently studying for the CFA UK's Finance Diploma in ESG and Investment Management.

Anglo American is proud to be listed as one of the top 50 most inclusive companies in the UK. We see it as a very welcome endorsement of Anglo American's genuine commitment to continue building an environment where every colleague, regardless of gender, caring responsibilities, sexual orientation, race, disability or background is enabled to achieve their full potential at work.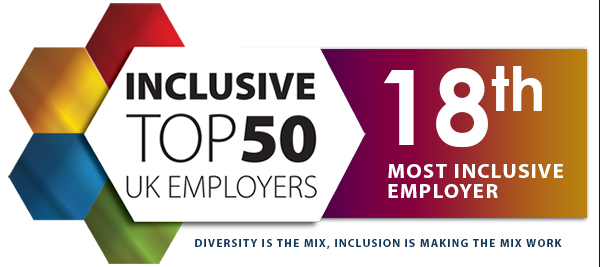 ---