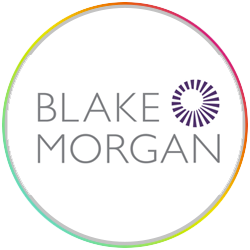 Blake Morgan LLP
Blake Morgan LLP is a UK law firm providing highly tailored legal solutions to individuals, businesses, not-for-profit and government clients. Many of our lawyers and practice groups are leaders in their field and highly ranked by the legal directories. These lawyers will work closely with you, combining their technical expertise, experience and commercialism to help you manage your risk and achieve your goals.
It is this tailored and personalised approach, coupled with our real-world and varied experience that really set us apart. Our clients tells us we quickly become fully immersed in their business and act as an extension to their team. Our straight-talking and pragmatic approach to their legal matters are highly valued.
Blake Morgan has five offices in London, Cardiff, Reading, Oxford and Southampton, yet we act as one firm collaboratively with our clients' best interests at heart.
INCLUSION STATEMENT
At Blake Morgan, our aim is to make a difference for our clients, our people and our communities. We work to ensure that we recognise, support and promote the wide-ranging talents we have within our business, through ensuring that our environment is one that listens, and one where everyone can reach their fullest potential. Our job is to remove barriers to success, and create a platform that enables our people and their talents to drive forward the success of our firm.
The benefits of creating a diverse and inclusive workplace are well documented - evidence shows that diverse teams are more effective and help improve overall business performance.
That's why we pledge to:
Contribute to a working environment that is without discrimination, accessible, comfortable, healthy, well maintained, welcoming, and free of harassment, victimisation and bullying.

Demonstrate and share a commitment to valuing equality and diversity, and develop attitudes and behaviours that support this.

Challenge what is considered to be unacceptable behaviour, be pro-active with regard to diversity, and take personal responsibility to promote good practice and create change.

Identify individual and firm-wide learning and development needs on equality, diversity and inclusion issues continuously, and undertake relevant training to maintain and improve knowledge and contribute to the learning and development of others.

Consider what may be offensive to others.

Recognise that it is unacceptable to withhold information and knowledge necessary to allow others to undertake their duties.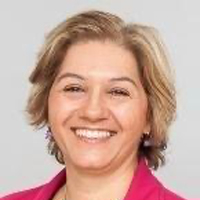 Statement:
Kath Shimmin | Chair
I have always been pushing on an open door within Blake Morgan when it comes to the subject of diversity. It's easier to be a champion for a cause with colleagues from across the firm showing their support and acting on that support. Diversity and inclusion is not about making everyone the same – we are all born different; but we are nevertheless of equal value. Taking a rugby analogy, by and large wingers don't make great props – but you can't play the game without two of each. That being said, I am only too aware of the tendency in society to focus on the negative points of difference, not the positive, which in turn undermines confidence and aspiration in all but the strongest minded "different" individual. As Chair of Blake Morgan and of our Equality, Diversity and Inclusion Committee, I want to make sure that we, as a firm, ensure that everyone gets the input and opportunity that they need to fulfil their potential. What we need and what we can give is different in every case – the secret to being a great employer is to ensure that we recognise the value of what is offered and are willing to provide what is needed to make the most of it. In our profession the fight for talent is at its most fierce – and we must find ways to nurture and support talent wherever and in whomever we find it. In short, I want Blake Morgan to be a firm that promotes aspiration for all, seeks to overcome challenges posed by the needs of diverse members of our community and gives everyone a voice to drive change in our organisation.
Clare Strickland
Partner & Disability & Neurodiversity Champion
Clare is a partner in our regulatory team. She is a highly experienced regulatory lawyer with particular expertise in advising and representing regulators in the healthcare sector. She is an advocate with significant High Court and Court of Appeal experience. Clare supports clients with all aspects of regulatory law and procedure, including operational casework, advice on strategy and policy, and regulatory reform. She has experience of supporting regulators and policy makers across a range of sectors, including healthcare, teaching, legal and financial. She also advises and represents individuals and organisations facing regulatory action, and the bodies representing them.
Clare completed a degree in law at the University of Birmingham in 1994, and qualified as a barrister the following year. She did pupillage at 23 Essex Street and spent the first nine years of her career there as a self-employed barrister, specialising in crime and regulation. She joined the Nursing and Midwifery Council as an in-house barrister in 2004. She moved to Blake Morgan as a partner in 2015, before returning the NMC as deputy director, fitness to practise, in 2017. She rejoined Blake Morgan in 2021.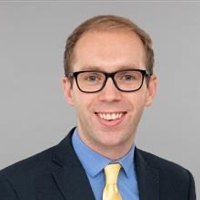 Jack Wiseman-White
Legal Director & Family Champion
Jack focuses on advising the firm in relation to key compliance areas such as anti-money laundering, data protection and other regulatory issues.
As a school leaver, Jack first joined the firm in 2009 as an Administration Assistant and received funding from the firm to commence his studies to become a lawyer. Jack was with the firm for over 5 years. Jack returned to the firm in 2018 after qualifying as a Chartered Legal Executive.
Jack and his husband became parents to their daughter (through adoption) in 2020. Jack also has caring responsibilities for family members. Just before taking shared parental leave, he became the firm's Family Champion – a role focusing on how the firm supports working parents and carers as well as raising awareness of the diversity of families and important issues that affects many families. Jack works 4 days a week and is keen to encourage more men to take shared parental leave and consider flexible working patterns.
Jack was a Trustee of a local mental health charity, Solent Mind, for over four years.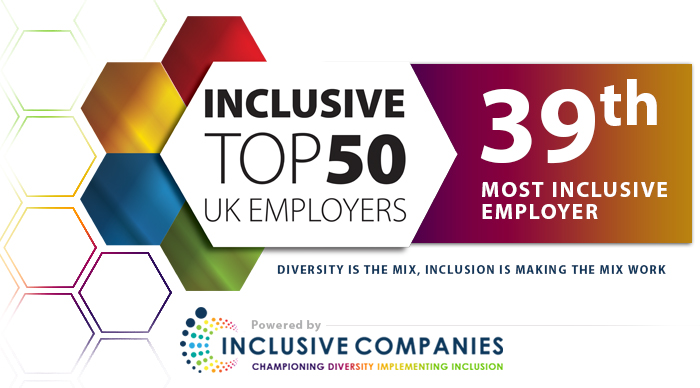 ---
---