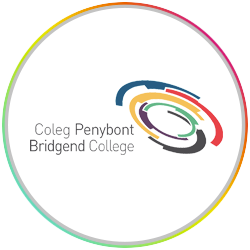 Bridgend College
Bridgend College is a further education college based in Bridgend, Wales. Founded in 1928 as the Bridgend Mining and Technical Institute, the college today has four campuses in Bridgend, Pencoed, Queens Road and Maesteg.
INCLUSION STATEMENT
---
Bridgend College is a special place to learn and work. We want to create an inclusive environment which enables people to be innovative and passionate about what they do. We want to create inspirational opportunities and make decisions which are people-centred, for every person and in every interaction.
We know that the standards we walk past are the standards we accept, so by being a team player who is committed to our organisational values, we can ensure that everyone is ready to learn and work in an environment where they are respected and feel safe and able to be all that they can be.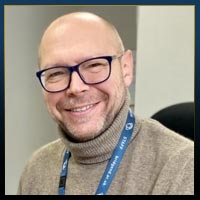 CEO STATEMENT
SIMON PIROTTE OBE
Simon joined Bridgend College as Principal and CEO in June 2013, moving the college from the worst performing FE college in Wales with bleak financial prospects, to one of the top performing colleges in the UK. In 2019, the college was named the Times Educational Supplement UK College of the Year. The college ranked 24th in the Times Top 100 best not-for-profit companies to work for in 2020, the highest ranked educational organisation in the UK for that category.
Under Simon's leadership, the college also achieved the rare 'double excellent' rating from Her Majesty's inspectorate Estyn. Inspectors wrote "the principal provides inspiring leadership that has had a significant impact on the transformation of the college" More recently, the college achieved gold for the second consecutive year in the Mind Workplace Wellbeing Index; recognition of the college's important journey to place people at the heart of every decision and every interaction.
Stacey Halabuda
Learning Resource Advisor
I began my journey with Bridgend College in August 2019. After taking an extended period of maternity leave, returning to work was a pretty frightening prospect.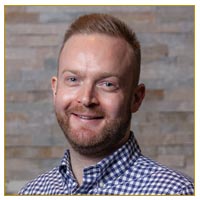 Joe Baldwin
Assistant Principal
I relocated to Wales to joined Bridgend College in 2016 and I can honestly say that it was and continues to be one of the best decisions I have ever made. I feel incredibly fortunate to work for an organisation where I feel safe, supported and able to be authentic.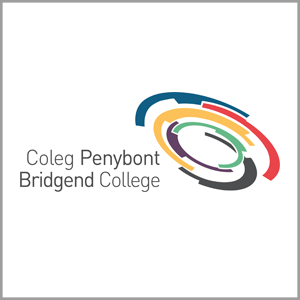 Gian Thomell Jimenez
Health, Safety and Sustainability Officer
After working in bedside healthcare for many years, I decided to change my career to pursue a profession in the field of health, safety and sustainability. In 2016, after graduating with a degree in Environmental Health, Bridgend College offered me an excellent opportunity as a trainee Health, Safety and Sustainability Officer. I now feel happy whenever I wake up for work each morning, which is mainly due to the team of people I work with at Bridgend College; the supportive environment is such a positive place to work.
---