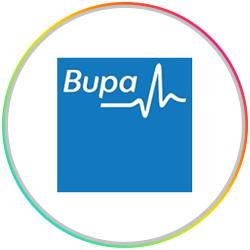 Bupa
As a leading healthcare group, Bupa run care homes, health centres, dental centres and hospitals all over the world. As well as provide insurance to over 16 million people.
In 1947, Bupa was set up to help prevent, relieve and cure sickness and ill-health of every kind. Ever since, they've been driven by the single purpose of helping people live longer healthier, happier lives and making a better world
Every single one of their 83,000 global employees share this ambition and they know that with the right support and the right people around them, anything is possible – it's why they have so much belief in their people.
INCLUSION STATEMENT
---
At Bupa Global & UK, we are committed to creating a culture where everyone is able to bring their whole selves to work and deliver their best.
We listen and care for our people, and strive to create environments where different backgrounds and perspectives are valued so that everyone feels free to contribute. We support and develop our people so they feel connected to our purpose and able to thrive.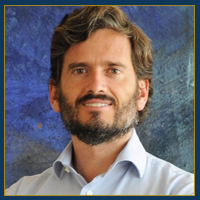 CEO STATEMENT
Diversity and inclusion sits at the heart of Bupa Global & UK. It is essential that everyone feels welcome and that they are able to bring their whole selves to work every day. Having a diverse workforce is also important as it is reflective of our customers, who are from every community. We know there is always more to do, where we want to every person to be able to be at their best and grow their careers at Bupa.
Bank Registered Nurse Medical Ward Cromwell Hospital, London SW5 0TU Bank £18.61 per hour   Here you'll be welcomed. We champion diversity and we understand the importance of our people… [READ MORE]
Bank Health Advisor Bank Bupa Health Centre Solihull, B91 3RX £9.86 per hour (note: this is not a permanent role) Here you'll be welcomed. We champion diversity and we understand… [READ MORE]
Health Care Assistant – Theatres Cromwell Hospital Kensington, SW5 0TU £22,703 per annum Permanent, Full Time 37.5 hours per week, plus 1 on-call per month (Shifts: 07:45-15:45 / 13:00-21:00) Here… [READ MORE]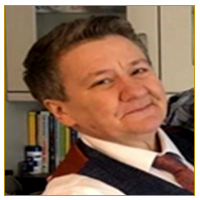 Nikki Williams
Position: Colleague Engagement Executive - Bupa UKI Operations, and Be You at Bupa Network Lead.
I am the Colleague Engagement Executive at Bupa Global & UK, a role I absolutely love. Every day is different. Making people believe in their own passions and delivering results is key to my role. I have worked for Bupa for 15 years, starting as a Member Service Advisor and then taking up various roles across the business.
I always like to call us a community and a family at Bupa, and when I speak of the community, I get really passionate about it. We have the ability to raise people's voices and that's what we do.
I have been actively involved in our employee inclusion network since its inception back in 2016, and we have achieved so much in that time including organising our participation in local Pride and Transgender Pride events. I also worked with our Insurance team colleagues to shape our gender dysphoria cover for our customers.
We still have so much to learn and do. The journey hasn't always been easy, but being different from the 'norm' shouldn't stop us being us. We shouldn't need to hide our faith, or feel that we can't be open about our gender or our sexuality. Bupa helps us be us – after all, the most important thing, is Being You.
Kugan Kathirgamanthan
Position: Software Test Engineer and Be You at Bupa Network Lead.
I've been at​ Bupa for just over three years working in different roles,​ and now part of the Information Technology team.
I am happy to be one of our Be​ you At Bupa Network Lead to continue the​ great work we have done in this space. Recent colleague engagement sessions in IT gave people opportunity to discuss inclusion and how they can help create an inclusive culture. ​I am very excited about the prospect of making ​a difference for all individuals who work at​ Bupa.
I've always been passionate about​ creating a positive impact for everyone and ​making their Bupa journey enjoyable. I truly​ believe diversity and inclusion is not about​ statistics on paper, it's about people being ​able to bring their experience and backgrounds ​and be themself at Bupa or in any organisation. This gives an organisation a wealth of different perspectives and experiences which enriches our workplace for all. ​
In order to continue to make great progress, we all need to be active in this space, and this starts with us. "Be the change you want to see in the world." If you see something wrong, speak up. If you want to change the status quo, just do it.​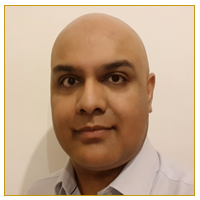 Dr Naveen Puri
Position: Associate Clinical Director, and Be You at Bupa Network Lead.
Of the many areas of interest I have as a doctor, perhaps the greatest of my passions is around inclusive health and social care. As part of Bupa Global & UK, I recognise the need for focus and leadership on diversity, equity, and inclusion for our people, and our patients and service-users too. I am inspired to be a part of an organisation that champions cognitive as well as demographic diversity, and where my ideas and aspirations around inclusivity feel listened to, platformed, and celebrated. Recent Network drop in sessions have given people the opportunity to share their unique identities, find common ground and show up as themselves.
Ranked No.9 - 2020/2021
A robust submission from Bupa has seen the international healthcare group remain in a strong position on the Inclusive Top 50 UK Employers List, ranking at number 9. With over 25,000 employees and serving over 5 million customers, Bupa Global & UK is a leading player in the health insurance market, providing services including dentistry, care homes and health services. As well as services spread across the UK, Global offers international health insurance to over 450,000 customers across the globe. They're also the biggest health insurer in the UK, with Bupa UK providing cover to two million members. Elsewhere they have over 470 dental practices, 49 health clinics, the Cromwell Hospital and over 120 care homes, treating 2.4 million patients and caring for over 7,000 residents respectively.
Bupa doesn't just support diversity – they celebrate it and this message echoes across all levels and all areas. Their existing campaigns continue to drive inclusion across the business. They promote 'Be You at Bupa' and their 'Everyone's Welcome' pledge, which is now displayed at the entrance to Bupa sites across the UK and internationally. Both these initiatives act as a reminder that colleagues and guests alike are not only welcome, but encouraged to express their true selves, and set clear expectations that individualities should be celebrated.
I'm delighted that Bupa Global & UK has been included in the Inclusive Top 50 UK Employers for the second year running. This year, more than ever, it's important that businesses create an inclusive culture for people to feel connected, as well as provide support for their individual wellbeing needs. At Bupa, we encourage our people to bring their whole selves to work and want our workplaces to be environments that everyone's welcome.
---