Canon Medical Systems
Canon Medical offers a full range of diagnostic medical imaging solutions including CT, X-Ray, Ultrasound and MRI, across the globe. As of December 2016, Canon Medical became a member of the Canon Group. In line with our continued Made For life philosophy, patients are at the heart of everything we do. Our mission is to provide medical professionals with solutions that support their efforts in contributing to the health and wellbeing of patients worldwide. Our goal is to deliver optimum health opportunities for patients through uncompromised performance, comfort and safety features.
At Canon Medical we work hand in hand with our partners – our medical, academic and research community. We build relationships based on transparency, trust and respect. Together as one, we strive to create industry-leading solutions that deliver an enriched quality of life.
INCLUSION STATEMENT
---
People are at the heart of what we do. Our company vision is "To be the best customer partner and the best employer in the sector". Recognising the diversity of those we work with and the value that this brings is critical to achieving this vision. Our aim for equality, diversity and inclusion is "To have a culture where everyone feels respected and valued for who they are." We believe that by actively promoting equality, championing diversity and encouraging a mind-set of inclusion, everyone can thrive.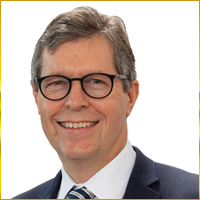 CEO STATEMENT | MARK HITCHMAN
At Canon Medical Systems UK, our Made for Life philosophy underpins everything we do. For more than 100 years, we have been at the cutting edge of diagnostic imaging, creating healthcare solutions that improve people's lives.
We aim to improve lives through our healthcare solutions and this aligns perfectly with our E, D & I vision. We aspire to enrich the lives of our people by having a harmonious working environment and a culture of belonging, where our differences are valued and celebrated. Working closely with the NHS, who have a very diverse workforce is one of the many reasons why this is so close to our hearts as an organisation.
We are working with a passionate and talented group of colleagues who are striving to raise awareness and provide education on diversity and inclusion across the whole organisation. We are really excited about the continued benefits that this will have for our employees, customers and our business.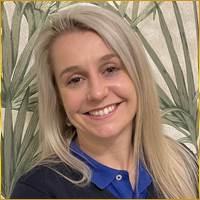 Samantha McGuinness
I have worked at Canon Medical as an Ultrasound applications specialist for around 18 months now.
I have a strong passion for inclusion and diversity in the workplace and recognise the importance of these values in creating a positive and supportive work environment. Having 12 years of clinical experience, I have seen first-hand the importance of celebrating diversity and promoting inclusion in providing quality healthcare to patients from all walks of life. In my ultrasound applications role I have continued to advocate for inclusivity and diversity by ensuring that my training and communication is delivered with the users is mind, regardless of their background or level of expertise. I believe everyone deserves equal access to quality healthcare, and this can only be achieved through commitment to inclusivity at all levels of the healthcare industry.
I believe that creating an inclusive environment leads employees to thrive, drives innovation and creativity which leads to success within our industry. From developing innovative medical technology through research to developing new software solutions for healthcare leading to better healthcare for all. I am proud that Canon is committed to fostering a workplace culture that promotes and celebrates our uniqueness, recognises different perspectives and that this is the key to creating a workplace that is both supportive and empowering for all employees.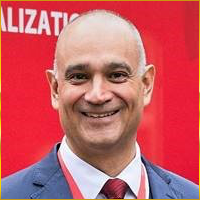 Jamile Siddiqui
I joined Canon Medical Systems in 2018 as an Account Manager for Radiology systems and am now the Commercial Solutions Business Development Manager.  I previously worked as a Diagnostic Radiographer and as a specialist in Healthcare Informatics within the medical imaging industry.  Today my role is unique within the company and a large part of what I do is finding new and innovative ways to grow the business.  
As someone who is neurodiverse, this fits well with my natural way of thinking.  I didn't declare my neurodiversity when I interviewed for Canon Medical Systems as I was concerned that it would adversely impact my chances of getting the job but after a few years did so and Canon was great and very supportive.  Now I feel accepted and valued for who I am and Canon benefits from employing someone with a different perspective on problem-solving.
---