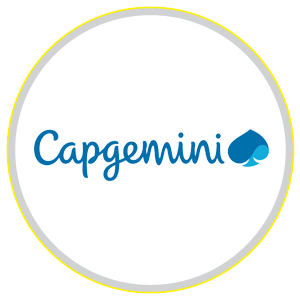 Capgemini Plc
Capgemini is a global leader in consulting, digital transformation, technology and engineering services. The Group is at the forefront of innovation to address the entire breadth of clients' opportunities in the evolving world of cloud, digital and platforms.
Ranked No.2 - 2022/2023
Once again ranking in the top five of the Inclusive Top 50 UK Employers List, Capgemini cemented its position of 2nd place, in recognition of the company's continued dedication to workplace diversity and inclusion. Capgemini is a global leader in partnering with companies to transform and manage their business by harnessing the power of technology, with over 12,000 employees in the UK. A responsible and diverse organisation, the company is guided everyday by its purpose of unleashing human energy through technology for an inclusive and sustainable future.
Paul Margetts, Managing Director, Capgemini UK said, "At Capgemini UK, we know that diversity and inclusion is critical to our success – it underpins our people's experience at work, it's integral to building relationships with our clients, and it's key to innovating for the sustainable and inclusive future that we want. On a personal level, I am proud to be a member of our Group Diversity & Inclusion Board and to sponsor Active Inclusion in the UK."

We're super proud to have our efforts recognised and be in the Inclusive Top 50 Employers list for the second year running – as we work hard to put inclusion at the heart of our hybrid working world.
---