At Capital One, we're on a mission to change banking for good.
You might think of us as a credit card provider. But we're a financial services company with technology at the heart of our business.
We look at credit the way tech companies look at everything – thinking of better, smarter and easier ways to do things that will really change the way people live.
We're driven by making finance simpler and more human for our customers, which makes Capital One an exciting place to work.
INCLUSION STATEMENT
At Capital One, we have an inclusive environment where everyone belongs.
We pride ourselves on hiring the best people, not the same people.
We know building diverse teams is not only the right thing to do, but the smart thing to do. Because success is about what you do, not just what you say. That's why we make our recruitment process fair and accessible, as well as offering benefits that attract people at all ages and stages of their careers.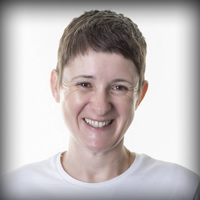 CEO Statement:
Talent is what drives our business success - and we can only find the very best talent if we create an environment where everyone can succeed. We need to be attractive to people from every background, we need to work hard to create opportunities, and we need to equip people with the skills to succeed.
For me, diversity, inclusion and belonging (DIB), as we call it at Capital One, isn't something that is incidental to what we do, it is at the heart of who we are and what we want to be. That is why I lead the DIB agenda in our company and why I take every opportunity to be a voice on the subject - that means everything from offering my experience and position to help others to make progress, to taking on an industry-wide role at the UK's leading financial services trade association, UK Finance.
At Capital One we tackle the challenge of living up to our aspirations by setting clear goals for ourselves and by harnessing the energy of our team through our Business Resource Groups (BRGs). The two approaches come together to create powerful change for our associates right now, and our community outreach programmes seek to create change for the future.
As a leader, I have a responsibility to clear the path for others. As an organisation, I believe we can work together to achieve lasting change.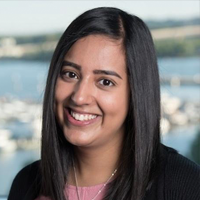 Nabila Wakefield
Assistant General Counsel
I have worked at Capital One since 2011, and during this time had the pleasure of meeting and working alongside fantastic people.
In 2019, I established our employee network group, REACH, which is focused to support Black, Asian and Ethnic Minority employees. REACH stands for Race, Equality and Cultural Heritage. Leading this group, alongside others, has been a privilege. I'm grateful that Capital One allows employee network groups to bring like-minded people together. Over the years, we have celebrated different festivities such as Eid and Diwali, we have shared lived experiences and we have had support from our ally members.
Jennie Koo
Head of Operations Risk Management
I'm Jennie Koo, a multi disciplined Risk Professional with 20+ years experience in Financial Services. I'm a serial volunteer of Chinese descent, British born - educated, residing and working in the UK. I'm also a new mum to my 1 year old son.
---