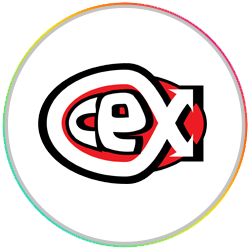 CeX Ltd.
CeX is the UK's biggest second-hand electronics and entertainment specialist. You can buy, sell and exchange your games, phones, consoles, laptops, tablets, computers, electronics & gadgets for cash.
Starting as a single games and computer specialist shop just off of London's Tottenham Court Road in 1992, CeX has expanded over 30 years to more than 600 stores worldwide, spanning over 10 countries including the UK, Ireland, Spain, Portugal, Mexico, The Canaries, The Netherlands, Australia, India and Italy. CeX has been serving tech enthusiasts, gamers and geeks the latest and greatest in the world's tech and gaming - all with a 24 month warranty, for decades.
Full profile coming soon!
---
---