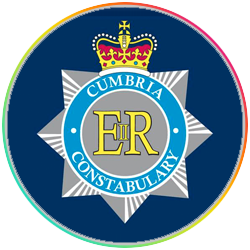 Cumbria Constabulary
Founded in 1974, Cumbria Constabulary covers an area of 2,613 square miles. The county has a population of under half a million, made up of a range of diverse communities.
Cumbria is predominately a rural county, with millions visiting the county every year.
The Constabulary is split into three divisions, North, South and West, with the forces Headquarters based in Penrith.
The constabularies mission is to deliver an outstanding service to Keep Cumbria safe, with our values being to serve with pride, act with professionalism and integrity, focus on what's important and ethical and inclusive.
More information on the constabulary can be found at www.Cumbria.police.uk.
MICHELLE SKEER QPM
CHIEF CONSTABLE CUMBRIA
In Cumbria, we recognise that being a representative workforce is vital to ensure we can legitimately serve the needs of everyone in our county. Our communities and our visitors must have confidence in us and know that we will value difference and provide the best service to victims, witnesses and the most vulnerable
Cumbria Constabulary values its people, and the workplace must be one where we can all thrive regardless of age, disability, gender, race, religion or belief, sexual orientation, marriage or civil partnership, pregnancy, or maternity. I want to ensure that everyone feels supported, respected, engaged, and that all individuals have a voice. I also want to make sure that we can develop skill and nurture talent which allows us to grow and innovate to meet the diverse and complex challenges of modern policing.
We value our partners and we will work together to identify disparity of services, to share information and to celebrate difference to ensure equality across our public services.
Our commitment is to evolve and to grow. We need to show that diversity and inclusion is business as usual and that everything we do reflects a culture where our officers and staff can feel empowered to create, innovate, achieve and enrich our organisation, therefore being truly representative of those we serve.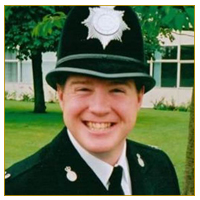 Chief Inspector Jon Sherlock (Chair of our Disability Support Group)
Cumbria Constabulary values it's people, I can say this from both personal experience and the individuals I'm involved with.  I chair the Constabulary Disability Support Group, we have 42 members who's experience is varied (Autistic, Dyslexic, Carers, the lived experience is huge).  This group not only supports each other but now links in to officers and staff who share the same difficulties, the buddy scheme is in it's infancy, but the lived experience element is critical to the individual who is craving specific support.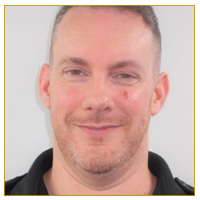 PC Adrian Tyson (Chair of Cumbria Pride) 
I've worked for Cumbria Constabulary for 22 years,  during this time I've seen the force grow and develop becoming and all-inclusive workplace.  Being able to be my authentic self has led to me being appointed as the chair of the Cumbria Police Pride Network.  We currently have 23 members including police officers from various ranks, police staff,  who are part of the LGBT+ community and  allies,  the network offers support to all members, their friends and families and the wider community.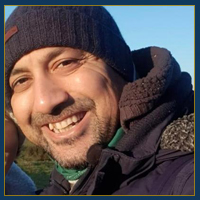 Sgt Siraaz Patel (chair of the Cumbria Constabulary Multicultural Police  Association)
 I joined Cumbria Constabulary 18 years ago and the organisation looked and felt very different back then. I was in a minority of a handful of police officers who originated from Minority Ethnic backgrounds and looked different. With that difference came the challenges of blending into the organisation and 'fitting in' with the rest of my colleagues and holding the same values as others around me whilst pressing pause on my own values.
---