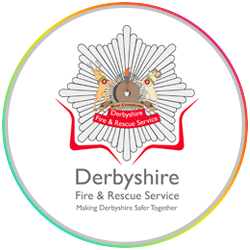 Derbyshire Fire and Rescue Service
Derbyshire Fire and Rescue Service is the statutory fire and rescue service for the county of Derbyshire, England.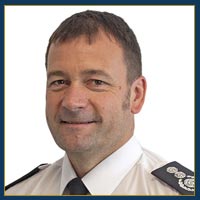 GAVIN TOMLINSON (CHIEF FIRE OFFICER/CEO) STATEMENT

Equality, Diversity and Inclusion must be upheld in everything we do, from recruiting and developing talented employees through to delivering a professional service to our communities.
We truly believe that it is vital for everyone to feel that they can be themselves at work, but we know this is not always the case. For example, research has shown that more than a third of LGBT+ staff have hidden their identity at work for fear of discrimination and unfair treatment, and those from an ethnic minority background are more likely to be overlooked for promotions.
We are committed to ensuring that our staff feel fully supported, are able to be themselves at work and are free from the threat of bullying and harassment. All people, without exception, have a right to be themselves without fear of abuse, or discrimination. 
It is important to remember, that we all play a part in creating an environment and culture where people are treated fairly with dignity and respect. Therefore, as individuals, teams and on behalf of DFRS, we must continue to show our ongoing support, champion Our Core Values, and stand together with colleagues across the service and whenever we work within with our communities for the people we serve.
INCLUSION STATEMENT
---
Our approach to equality, diversity and inclusion goes beyond mere legal compliance; it is crucial to our core activities as outlined throughout our Equality, Diversity & Inclusion Strategy.
We have a diverse community and workforce where respect, fairness and inclusion are integral to our culture and values.
We aim to ensure that everyone is treated with dignity and respect, and we recognise and value differences such as sex, gender identity, race, religion or belief, ethnic origin, sexual orientation, disability, age, marital status, pregnancy, caring responsibilities or employment status.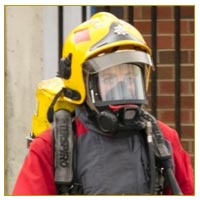 Danielle Heathcote
Firefighter, Wirksworth On-Call
I had always wanted to join the Fire service, but when I looked into joining when I was 17, I was too young. I made a decision to work in a quarry whilst studying at college instead, allowing me to become a self-employed beauty and sports massage therapist until I had my little boy when I was 27. Whilst he was little, I studied Accountancy, which allowed me to work from home and fit my work around child care.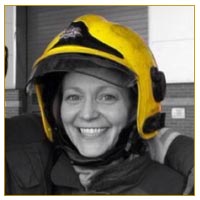 Julia Smith
Crew Manager, Inclusion
When I left school I didn't know what I wanted to do for a career, so I went to Manchester University to study Physics. After my undergraduate degree, I went on to study for a master's degree in Medical Physics and began thinking about potential careers.
---
---