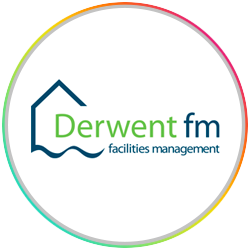 Derwent Facilities Management Ltd
Derwent Facilities Management Ltd, or Derwent fm as they are usually known, was launched in 2010, as a subsidiary of Derwent Living. Alongside their brand, Derwent Students, they operate across a broad spectrum of clients in different sectors and boast a wealth of experience in the student sector, promoting and providing first-class student accommodation with thousands of students staying with us year after year.
Derwent FM pride themselves on transparent and honest business approach. Throughout all stages of a project life cycle they deliver efficient and supportive customer service whatever the length of contract.
As a customer of Derwent FM you benefit from clearly defined costs, peace of mind and a solid working relationship.
INCLUSION STATEMENT
---
At Derwent fm, they are committed to being inclusive because it shapes a culture where every colleague can be their authentic self and perform at their best. They believe that a diverse and inclusive culture creates a positive environment where colleagues can thrive, which drives innovation alongside great customer service. Colleagues are encouraged to improve the business and the culture sharing their ideas and views through a combination of colleague engagement forums, surveys, shared experiences and blogs. They encourage a grassroots up approach enabling them to grow their people internally, building a successful talent pool.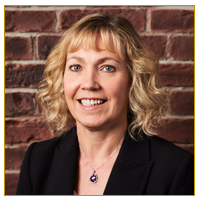 STATEMENT FROM JANICE BOUCHER
MANAGING DIRECTOR
At Derwent fm we value our colleagues for their individual qualities and the difference they make. We are committed to providing a fair and supportive culture for our colleagues to be the best they can be. Together we deliver great service for our customers where inclusion and diversity is vital to growing a successful business.
Derwent fm successfully ranked 40th in their first year of becoming members of Inclusive Companies, which has motivated them to continue with their inclusion and diversity journey.
Enoch Tettey
Position: Customer Service Advisor (CSA)
Enoch has been working for Derwent FM as CSA in Aspire Point, Stratford for almost three years now. He was born and grew up in a Christian family Ghana in West Africa. Being from a Christian home gave Enoch a solid foundation in his Christian faith.
Enoch pursued HND course in Construction and civil engineering, following his father's footsteps. His first job was with Aluminium smelting company in Ghana as a maintenance technician, and later joined a construction company as site supervisor.
Enoch migrated to UK in 2005, and while in UK he studied Bachelor of Theology at South London Christian College. Passionate with his Christian faith, he was ordained as Minister of Religion in 2008.
Enoch's Christian faith is what has defined his personality and life, able to understand and relate to people. Enoch is very optimistic and focused, channelling his positive energy into any given situation.
Prior to working with Derwent FM, Enoch worked with HG Construction Company as document controller. The same company that built Aspire Point accommodation, the site where he is currently working.
Enoch's Experience at working at Derwent FM
I joined Derwent FM in August 2018 as a Customer service Advisor. Initially it was my plan to work with DFM temporarily for couple of months. But seeing the systematic changes and progress the company was making, with a warm atmosphere at work changed my perspective. I feel part of a family with a culture of diversity and equal opportunity.
I started working with Derwent FM with no knowledge in facilities management, and being a CSA, working with students was very challenging. However, there has always been a lot of support from my Manager and colleagues through whom I learnt a lot and came to the point of enjoying working for DFM.
Currently management has enrolled me in apprenticeship course in Facilities Management Supervisor, and I have the opportunity to act as assistant manager anytime my line manager is on holiday or on different assigned project. My aim is to progress to management position when the opportunity arrives.
Looking at the spirit value of the company, coupled with the experience I have gain within this short time, I can see a bright future for me in DFM.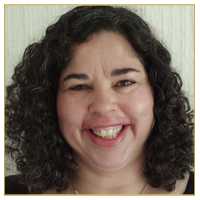 Noella Mellad
HR Project Manager
Noella started working for Derwent FM in March 2021 and has worked to build positive working relationships with colleagues and been involved in a variety of people management projects across the company. This has included work on the development of a Colleague Listening Framework which aims to amplify employee voice in teams who have recently experienced significant change. This increases the opportunities available for colleagues to share their views on matters they care about in the workplace.
Noella has worked in a broad range of workplace settings since starting out as a Housing Officer working in a hostel with homeless women for the local authority. She has since worked in regeneration and within the trade union movement before making the switch to work in human resources. Noella has a passion for working with people to effect change and this attracted her to Derwent FM and its ethos of social responsibility.
Noella's experience of working at Derwent FM (in her own words)
I was very pleased to join the team at Derwent FM and when I joined the organisation the advice from the government was to work from home if possible. Therefore, since starting with the company I've been working alongside my colleagues, but from my living room. You might think that joining a company while working at a distance would be difficult but I had an excellent induction and my colleagues at head office have been splendid in their efforts to welcome and support me.
It hasn't all been working from home either, I've had face-to-face meetings with quite a few of my new co-workers and on one memorable occasion we met at lunch time for a socially distanced picnic in the local park. We were blessed by the weather on that day and it was lovely to catch up with my colleagues on a more informal basis.
I have also enjoyed working with managers across the company, we are spread out geographically across the UK and Ireland so there have been a lot of MS Teams calls. Despite the distance, everyone has been welcoming and generous with their knowledge and expertise, so it has been a real pleasure to support them with some of their key HR projects.
Joining Derwent FM has offered me the opportunity to work on people projects close to my heart which will enable our leaders to be proactive, supportive and inclusive with their teams and this feels really positive.

Our goal is to create a truly inclusive culture. We are proud of our achievements to date and delighted to be recognised in the Top 50. This will inspire us on our continued journey.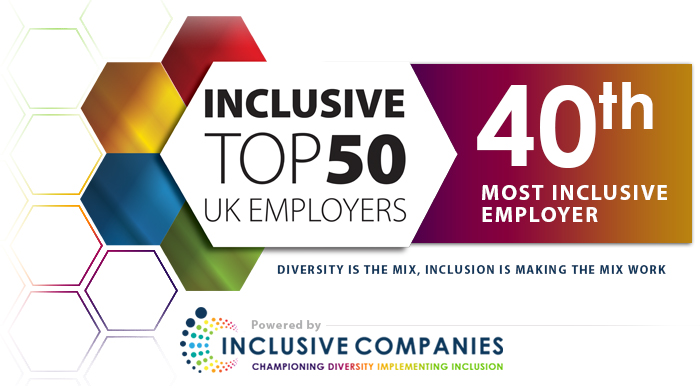 ---