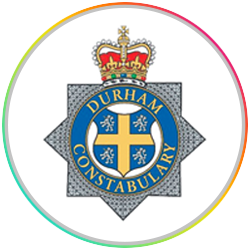 Durham Constabulary
Durham Constabulary is the territorial police force responsible for policing the non-metropolitan county of County Durham and the unitary authority of Darlington. The force covers the 2,232 km² of the county which has a resident population of 595,308. It is one of the smaller forces of the 43 territorial police forces that service England and Wales. Durham is Home Office force 11.
Durham Constabulary is managed by Chief Constable Jo Farrell and her Executive Team, composed of Deputy Chief Constable Dave Orford, Temporary Assistant Chief Constable John Ward, Assistant Chief Officer Gary Ridley and Special Chief Officer Dale Checksfield.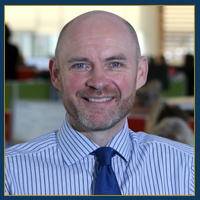 INCLUSION STATEMENT: ACO GARY RIDLEY
The Force protects neighbourhoods, tackles criminals and solves problems, and does so across diverse communities. We only thrive though inclusion and view supporting our people as a moral imperative and not simply a legal requirement. We recognise that recruiting a diverse workforce doesn't ensure equality for all and that it is about changing our values, culture and personal biases. Fundamentally, it is about every one of our officers and staff being able to contribute to supporting our communities, businesses and loved ones to the best of their ability. The public do not have a choice who polices their area, we do however police by consent. A diverse workforce helps us retain staff and attract new recruits, which in turn means better service to the community. Why is this? Because it means our officers and staff can feel more comfortable, bring their true self to work and assures them that their value is based on merit. Policing is changing faster than expected, be it from mental health, cyber-crime or increasingly complex vulnerability issues. These challenges can only be effectively addressed through applying complex problem-solving skills which only a diverse team can bring.
WHY IS INCLUSION IMPORTANT TO YOU?

Sergeant Ian Bowden
Position: Durham Constabulary LGBT Staff Support Association Chair
I have served for 16 years with Durham Constabulary, mainly as a 24/7 response PC and Sergeant. I am currently a response Sergeant at one of the busiest locations in the county with a team of 15 PCs. I have also worked as a Custody Sergeant and briefly in Roads Policing. As an out gay male I hope that I can be a role model to others not just from the LGBT+ community but to everyone I work with.
I am passionate about cultivating an environment that allows people to be their true selves, whether that be at home or at work. I would hope that my colleagues would agree that I encourage everyone to be themselves and to bring their true selves to work.  This expands to the communities that we serve and I expect those I work with to embrace all aspects of the communities, to ensure we deliver a first class service and that people are comfortable coming forward and talking to the police whatever their background.
I am also determined to improve and develop our internal support mechanisms for our people from the LGBT+ community. Unfortunately, our officers and staff can be victim of hate crimes directed at them and we need a united approach to tackle this. I also hope to further develop our Force LGBT+ support network, building trust so that staff have somewhere to turn if they need help or support in confidence.
I read once that "LGBT+ people don't come out once, they come out every day." While that is a sweeping generalisation, it is one that resonates with me and coming out is something that takes a lot of thought and attracts a lot of stress and pressure for some people. Durham Constabulary is committed to providing the most inclusive environment at all times, encouraging all staff to be their true self – which is the basis of "Be you, Bring You, Be part of the Durham Difference".

Durham Constabulary are delighted to receive the news that we have been included in the IC Top 50 Employers list for 2020/21. To receive this recognition in relation to our ongoing commitment to Equality, Diversity and Inclusion is fantastic and a really positive update for the force. We continue to strive to be an employer of choice, recruiting, developing and retaining a workforce which is representative of the communities we serve. We recognise that by embracing a culture of inclusion and fostering diversity, our organisation can better support staff wellbeing and be best placed to tackle the ever changing climate of modern day policing.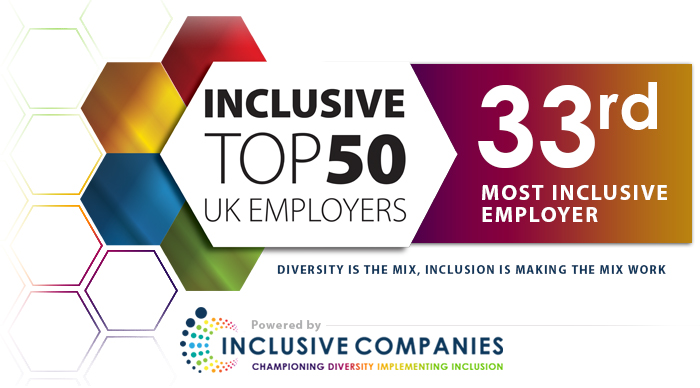 ---