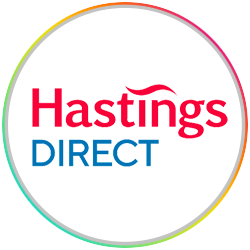 Hastings Direct
Founded in 1996 in Bexhill-on-Sea, East Sussex, Hastings Direct are an agile, data and digitally focused general insurance provider to the UK market, offering a full range of car, van, bike and home insurance products. They're built for the way that customers buy insurance and it's their attitude and the way they run their business that makes them different. Hastings Direct's business model enables them to remain agile, price effectively and to deliver refreshingly straightforward service and products for customers. All of Hastings Direct actions are based on their 4Cs way of doing things – they focus on getting it right for their colleagues, customers, company and community.
INCLUSION STATEMENT
---
We encourage our colleagues to be themselves in the workplace because we respect the unique contribution of every colleague, value diversity of thinking and know different perspectives strengthen the way we work. Our focus is on attracting and retaining the best people from every background by celebrating differences and encouraging inclusion. This means we treat all colleagues with respect and dignity, bringing out the best in them and allowing them to be who they are.
CEO STATEMENT
TOBY VAN DER MEER
We are constantly learning about how we can build a truly diverse organisation. As a fast growing and digitally focussed business, we're at a compelling time in our journey at Hastings, with many opportunities for new and existing colleagues to have an exciting career with us, to learn and develop, and to have some fun along the way. Combining this proposition with our inclusive culture makes us, we hope, an increasingly appealing option for ambitious people from all backgrounds wanting to make a difference. We are fully committed to continuing to build an inclusive workforce and making sure that Hastings Direct remains a place where all colleagues can be who they are, contribute and thrive.
Do you have excellent organisational and interpersonal skills? Are you highly motivated, enjoy a varied and interesting workload and can embrace a fast-paced role? If so, we are looking for [READ MORE]
DAN'S PROFILE
My name is Dan and I'm a Resourcing Executive in the Recruitment team at Hastings Direct. I began to lose my sight in 2013 at the age of 23. My vision continued to decline over time, which meant I was registered blind when I joined Hastings Direct in 2019. This period was challenging, it involved relearning everyday tasks which were once second nature and making use of my other senses. I had to grieve for my sight loss and then begin the journey to become independent once again. With difficulty, I set about using a white cane and after a year and a half I was given a new set of eyes and a companion, a guide dog called Reggie!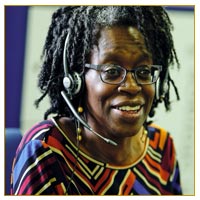 AUDREY'S PROFILE
I'm a young 50-something and a proud single parent of a son who is living testimony of my hard work and dedication. I'm also a Claims Advisor at Hastings Direct and strive to take the customer on a smooth journey through the claims process.
I've been described as a bubbly and energetic person with a positive attitude to life. Born in Leicester of Caribbean heritage, I was brought up listening to the classics such as Nat King Cole, James Brown, The Beatles, and of course Jim Reeves. I think this has contributed to why I'm now part of three choirs and play the steel drums.
Ranked No.9 – 2022/2023
2022/23 Case Study coming soon!
---

We're incredibly proud to be named in the top 10 inclusive employers in the UK. It is testament to the work across our business to continually raise awareness of diversity and inclusion and adopt inclusive practices across Hastings, allowing our colleagues to be who they are in the workplace. Although there is still work to do, Hastings' ranking from 37th to 9th in two years highlights the great progress being made. We are committed to keeping up the momentum and look forward to where we place next year.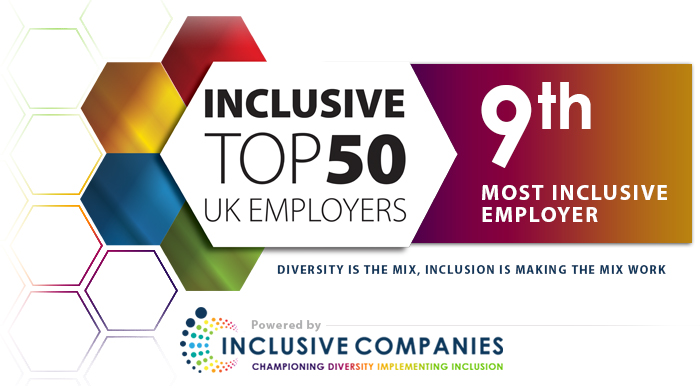 ---