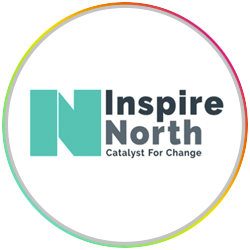 Inspire North
We're here to create a world where everyone matters, building brighter futures for people within the health and social care sector through our family of organisations.
Our heritage is important to us and we're not afraid to be different; making a meaningful difference is at the heart of what we do. We are continually evolving while always staying true to our values.
We are passionate about what we do and treat everyone with respect.

We are living through unprecedented times with many challenges so this honour, means more than ever and motivates us to do even better. It is a testament to the hard work and passion of all employees. I am so pleased and proud that our ongoing commitment to diversity, equality and inclusion has been recognised.
Who we are Allianz is a global insurance company serving across 70 different countries, but from the very first day you join our team you'll know that your contributions are [READ MORE]

We are delighted to have placed on The Inclusive Top 50 UK Employers List 2022 for the third year running, ranking as the 2nd most inclusive charity.
Featuring on the list demonstrates our commitment to attracting, and retaining a truly diverse workforce and achieving equality, diversity, and inclusion, at all levels.
We want to be inclusive because it is the right thing to do, in line with our aim of being a values-led organisation. To create a culture where everyone feels safe and valued for who they are and what they personally, as well as professionally, bring to the organisation requires an on-going dialogue with our colleagues.
Over the past year, we have made significant progress on our journey towards becoming fully-inclusive, particularly around intersectionality, with the launch of our new Menopause Policy. Our 2022 internal survey showed that 96% of all respondents felt safe to talk about racism at work, this is a 31% increase since the previous year.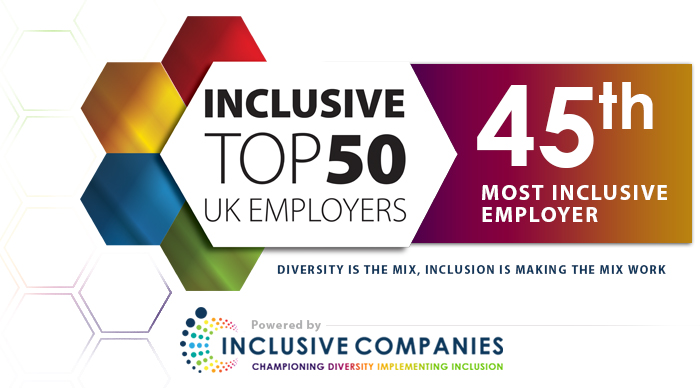 ---