Kellanova
Welcome to Kellanova a vibrant, dynamic and progressive place to work.
Founded back in 1906 as the original plant-based food company, we've come a long way since, and with more than a century of positive change and innovation behind us, we've kept it interesting along the way!
Today, we are proud to be the fourth most reputable food and drink brand in Europe and home to some of the worlds' most iconic and much-loved brands – Cornflakes® CocoPops®, Special K®, Crunchy Nut and Pringles® key amongst them.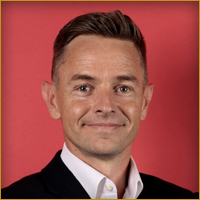 Managing Director Statement
Chris Silcock, UK and Ireland Managing Director
At Kellanova we believe that a strong focus on Equity, Diversity and Inclusion is paramount to achieving success and this belief goes back to our founder WK Kellogg who was a pioneer in employing women in the workplace 115 years ago.  We have a Global Equity, Diversity, and Inclusion (ED&I) strategy, which is incorporated into our plan for the UK; we aim to achieve a culture that embraces differences and ensures equity for all.
This means that everyone feels that they have a 'seat at the table', that our workforce reflects our customer base and that our people bring their whole, unique selves and best ideas every day.  It is our belief that everyone at Kellanova plays a role and is responsible for ensuring this inclusive culture by actively seeking and integrating diverse viewpoints and speaking up and addressing difficult issues.
---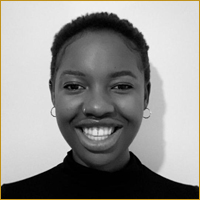 Colleague statement
Towela Ndhlovu, Associate Business Analyst, IT
"I love working at Kellanova for a variety of different reasons: we have such an amazing culture which encourages people to show up as their authentic selves daily, our leadership teams are committed to ED&I in  a powerful and openly visible way and the icing on the cake is working that allows me to work flexibly which allows me to have a better work/life balance– I compress my working week into 4 days!"
Working at Kellanova
Kellanova provides a positive and flexible work environment where employees are rewarded and recognised for shared success. In line with our Total Health philosophy, we believe that we do our best at work when we feel well and are healthy – physically, financially, emotionally, and socially. Having good health in each of these areas contributes to our total health and in turn leads to employee growth and engagement at work.
Kellanova has a hybrid way of working that empowers office-based employees to, in partnership with their managers, find balance between working from home and the office.
"This Flexibility is designed to drive culture and performance and balance the needs of the team and the business" Steve Cahillane Chairman & CEO
You'll learn from your recruiter that benefit options vary by job and geography, but we always support employees in their journey to be their best.
Equity, Diversity and Inclusion
At Kellanova, we are committed to being an inclusive organisation where diversity is valued and everyone feels welcome, regardless of their age, disability, gender identity and gender expression, marriage and civil partnership, race, religion or belief, sex, and sexual orientation. We are committed to uplifting each other and embracing our differences to achieve our common goal. We are united in our vision of a good and just world where people are not just fed but fulfilled, and we are grounded by our purpose to create better days and a place at the table for everyone through our trusted food brands. We must give each person the unique resources and support they need to fulfill their potential, and we expect a tangible and visible commitment from our leadership, our employees, and our partners. To live our vision, fulfil our purpose, and drive our success, we must ensure equity for all.
Our Employee Resource Groups
Our Business Employee Resource Groups (BERGs) help to create an environment of inclusion and belonging, enabling our employees to bring their authentic "whole selves" to work and achieve their full potential. The BERGs also work in innovative ways to share their valuable insights to positively and strategically achieve our business goals and objectives
Our BERGs represent a tremendous amount of intersectionality between them. When we come together to support one another and champion a cause we're upholding our commitment to equity, diversity and inclusion, our business employee resource groups empower every employee to reach their full potential and enable us to live our vision, fulfil our purpose and drive our results. Our BERG membership includes members from multiple levels and functions throughout our organisation globally.
---