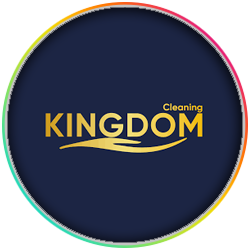 Kingdom Cleaning
We utilise cutting-edge technology to optimise our commercial cleaning services based on all the characteristics of your premise that make your workplace unique and important to you, such as: the layout of your workspace, the surfaces and fabric of the environment, the changing characteristics of your footfall and the times and places of congregation. All of these inform our approach to cleaning and means we use fewer materials, work efficiently and offer an outstanding service, no matter how big the environment.
We follow unique working methods that guarantee enhanced standards of cleanliness for our clients. This is more than just creating a rota of areas to work on. Our 'Theme and Task' approach ensures all colleagues know their role, the tasks they're responsible for and how they'll be assessed on their work.
Full profile coming soon!
---
---