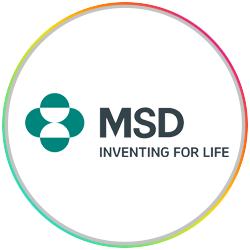 MSD
MSD aspire to be the premier research-intensive biopharmaceutical company in the world.
For 130 years, MSD has been inventing for life, bringing forward medicines and vaccines for many of the world's most challenging diseases in pursuit of our mission to save and improve lives.
MSD demonstrate their commitment to patients and population health by increasing access to health care through far-reaching policies, programs and partnerships.
Today, MSD continue to be at the forefront of research to prevent and treat diseases that threaten people and animals – including cancer, infectious diseases, such as HIV and Ebola, and emerging animal diseases.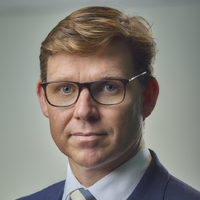 DE&I personal commitment statement:
Ben Lucas | Managing Director, UK and Ireland
Diversity, Equity and Inclusion create the foundations for our organisation's success. Our purpose is to use the power of cutting-edge science to bring innovations that will save and improve lives. Our success in DE&I powers us:
■ The disease states on which we are focussed are indiscriminate. People who use our innovations have one thing in common, they rely on our company to deliver for them when they are at their most vulnerable. The system that supports those patients – the healthcare professionals, the carers – are diverse and  employed based on their expertise and commitment. We represent them by delivering our best, as an organisation that understands their needs, and deploys the very best skills and experience to ensure they are served, to the best of our abilities.
■ To deliver our best as an organisation, we require the very best people, able to deliver their best. An inclusive workplace, where they feel able to contribute, collaborate, speak up and be heard is fundamental to achieve this.
■ Our purpose is not just for this generation. We rely on future generations if we are to sustain our success. We are creating an environment in which individuals, who want to establish a STEM based career, can make their impact.
As Managing Director, and a father of 5 daughters, I understand my personal responsibility, at work and at home, to role model and lead a culture in which barriers are removed, curiosity is encouraged and each and every individual are able to bring the best of themselves. I am passionate about redefining the future for all. I understand we have work to do. I know that through the commitment of our leaders and the dedication of our Employee Networks we are making progress all the time.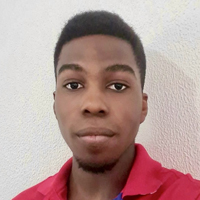 Dami Nwankpele

My name is Dami, and I am a recently joined Industrial Placement student in MSD's cell biology department.
From a young age I had always been interested in science and how the human body works, however I never particularly knew which career in the field was right for me, which encouraged me to do a placement year as part of my undergraduate degree.
I was fortunate enough to be offered a placement at MSD and though it has only been a short while since I've joined, I've already been allowed to undertake several exciting opportunities and I'm greatly looking forward to where the rest of the year takes me!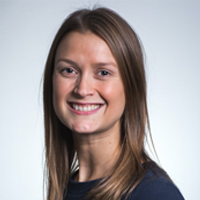 Samantha Humphries
My name is Samantha, and I am the Regional Marketing Lead in the EUCAN Oncology team at MSD. In my 14 years at MSD, I've been lucky to work in many different roles across a number of divisions in the organisation.
I started my career at MSD in the Medical Information and Market Access teams during which the opportunity came up to apply for the General Management Acceleration Programme (GMAP).
I took on two rotations as part of the programme, in European and Global teams, which took me outside of my comfort zone, enabled me to experience working in different cultures, and helped me develop my leadership skills.

Diversity and inclusion are essential to ensuring the future success of any organisation and society. I am extremely proud that MSD in the UK have been named as an Inclusive Top 50 employer.
This is outstanding recognition for the continued work that is undertaken by the people in our company everyday to ensure that everyone, regardless of their background, ethnicity, sexual orientation, disability or age – has a voice that is heard.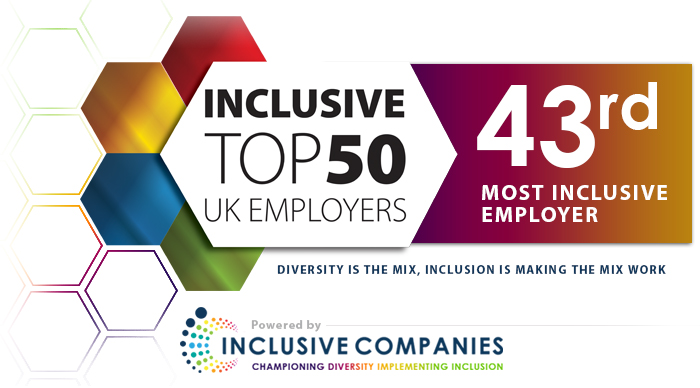 ---