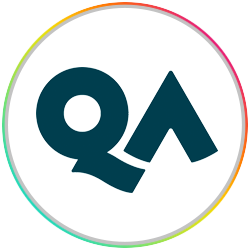 QA
QA delivers training, apprenticeships and tech skills to UK companies large and small. They believe everything starts with their learners – transforming their careers, and their lives, is what motivates them.
INCLUSION STATEMENT
At QA, we are absolutely committed to breaking down barriers, eliminating discrimination and ensuring equal opportunities so that diversity can flourish here. One of our core values is that 'our Diversity makes us stronger' - we recognise that people from different backgrounds and experiences bring valuable perspectives and enhance the way we work at QA. As a market leader in digital education, it's our duty to drive diversity and inclusion not only for ourselves, but also the wider industry, the clients we serve and the communities in which we work.
---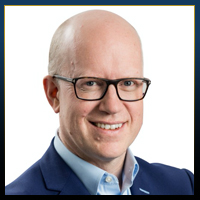 CEO STATEMENT
PAUL GEDDES
We're committed to building a culture that promotes equality, diversity and inclusion, and one that actively values differences. Our diversity makes us stronger - we recognise that people from different backgrounds and experiences can bring valuable insights to QA and enhance the way we work.
Diversity and inclusion are not buzz words, they are an integral part of our make-up and brand values. We are committed to investing in this space with resources and our complete attention to strengthen our culture of inclusion within our company and drive positive change. As inclusion is vast and encompasses all aspects of the employee lifecycle, we are collaborating with leading D&I experts for consultancy advice to ensure we are maximising the impact of our actions at every stage of the journey. This collaborative approach will ensure we are treating inclusion holistically and embedding inclusive practices in all aspects of QA life.
With our size and reach, we have a responsibility to do far more than just raise awareness. Our objective is to drive the conversation, and to have a meaningful, tangible impact on how people experience QA products and services, and how they engage within our workplace and with the business in general.
As a passionate educator, we care deeply about the principles of social value and inclusion. Whether that's enhancing social mobility through our early talent programmes or providing employment opportunities across social and geographical spaces, we deliver intrinsic social value as an integral part of our day-to-day work. Our responsibility is not just to those who work with us, but to the larger education industry in the technology space, the clients we serve, and the communities in which we operate.
Morgan Grey
Business Analyst/DevOps & Cloud Consultant
Diversity Champion, Co-Lead for QAHE Student LGBTQ+ society
I joined QA in January of 2020, training as a DevOps consultant. By the time the 12-week training course ended… Well, we all know that story. During the time where we were furloughed, we saw the George Floyd murder and the BLM protests that followed. Questions started being asked about D&I in the UK and I was overjoyed when QA stepped up.
Bryan O'Connor
Principal Technical Learning Specialist
D&I Champion, Wellbeing Advocate
I have worked for QA approaching 14 years and love it! In those 14 years I have been a trainer in all things cloud and virtualisation. I am also proud to be one of the QA Diversity and Inclusion Champions - our goal is to make QA an even better place to work for all.
---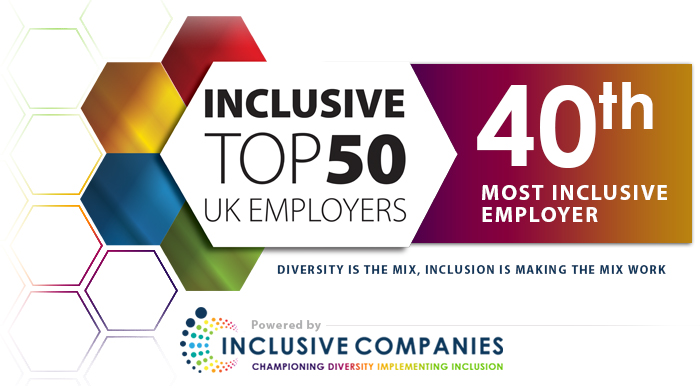 We're thrilled to be part of the Inclusive Top 50 UK Employers list! The survey was comprehensive and looked at all areas within D&I, so being recognised in the top 50 gives us great confidence that our overall approach to D&I is on the right track and comparable to the most inclusive companies in the UK. We're delighted for all the other companies who took part and are looking forward to learning about what else we can do to drive inclusivity and diversity within QA. Thank you to our People Team and D&I Champions for the tremendous effort over the past year.
---