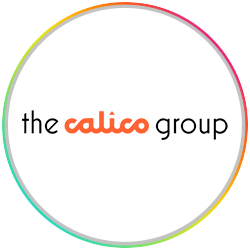 The Calico Group
The Calico Group are innovative charities and businesses, working together to create social profit, rather than financial profit.
They do this by keeping their customers and staff at the heart of everything they do and making this the driving force behind their wide range of high-quality services across the North West.
Each part of The Calico Group has its own specialism, expertise and a track record of providing a complete community service in housing, healthcare, support, employability and construction.
INCLUSION STATEMENT
---
Calico's purpose is To Make a Difference To People's Lives. Our Values and Behaviours reflect how we should do things within The Calico Group; At Calico we understand that each individual is unique, and we recognise and celebrate our individual differences. We believe diversity and inclusion is about understanding each other and moving beyond simple tolerance; to embracing and celebrating our diversity.
When it comes to our people, we recognise, value, and celebrate difference in its broadest sense; creating a culture and practices that embrace our unique attributes for everyone's benefit. We want people to bring their whole selves to work and feel safe in doing so. We readily challenge individuals or groups who do not recognise the value in difference.
We firmly believe that understanding the different needs of our colleagues, customers and partners is essential to maximising our organisation's potential.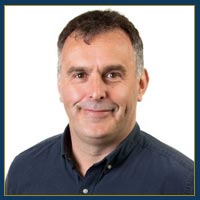 CEO STATEMENT: ANTHONY DUERDEN
Our customers are some of the most vulnerable people in our society; we support people who are in active addiction, give refuge to women and their children fleeing domestic abuse, and offer safe houses to men fleeing domestic abuse. We support homeless people who are suffering from mental health issues or substance misuse. We work in the prisons to help rehabilitation and work with ex-offenders, so they have a contributory life. We support and house refugees fleeing war torn countries.
The diversity of our customers is reflected in the diversity of our colleagues; this helps us understand our customers, empathise with, and know their circumstances so we can support and make a real difference to their lives. We employ ex-offenders, people who are in active recovery from substance misuse, women who have survived domestic abuse, we have given traineeships to refugees, we employ over 70 apprentices, we support some of the most vulnerable in our society giving them the skills and knowledge to change their circumstances. The diversity of our Calico Group employees goes beyond the typical protected characteristics and I am so proud of this.
We challenge discrimination, barriers and inequalities in our communities and in our business. At Calico we are determined to demonstrate the value of diversity and inclusion, and influence others to do the same.
We do have targets for the protected characteristics that are set by census data, but we are determined and successful in achieving much more than this. Being Part of the Inclusive Companies and Black Leaders Network demonstrate our commitment to diversity and inclusion.
While I feel proud of the work we do, we are always listening and learning, and I know we will always be able to learn from other companies and people. I also know that I can do and learn more.
I know that the Group needs to improve the diversity of our colleagues and boards in certain areas and we are taking demonstrable steps to do this. Diversity is key to the success of our Group and I will continue to celebrate and champion diversity and challenge acts of discrimination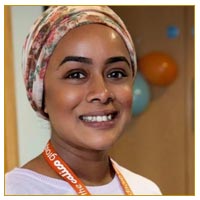 Zubeda Khatun
My name is Zubeda Khatun and I am a Project Manager in Construction.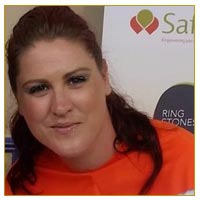 Charlotte Evans
My name is Charlotte Evans and I am a Service Operations Manager and I have worked for Calico for nearly 7 years now.
Calico's purpose is To Make a Difference To People's Lives. At Calico we understand that each individual is unique, we recognise and celebrate all our individual differences. Our commitment and drive to be inclusive is wholeheartedly supported by  Inclusive Companies. We are delighted to be in the Top 50 Uk employers for the third year running, and we will continue to do even more for our colleagues and customers with the support of Inclusive Companies.
---