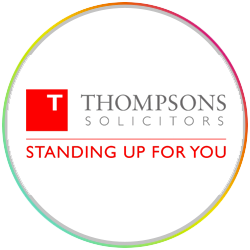 Thompsons Law
Thompsons has been fighting for the injured and mistreated for over a century, using the law to keep people safe and change lives for the better. 
Leading civil rights lawyer, Harry Thompson, established Thompsons Solicitors in 1921 with a vision to use the law to provide protection for working people. Today, that vision lives on in our expert litigation teams who together form the most experienced personal injury and employment practice in the UK.
Throughout our history, we have been involved in every major fight against unfair working practices - and we are still doing it today.
Full profile coming soon!
---
---