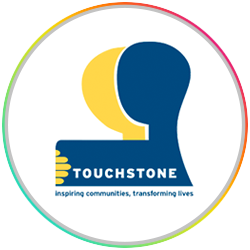 Touchstone
Touchstone's passion is to secure the rights and entitlements of the people they work with and for. Touchstone aim to make the cities they work in more culturally competent and better able to meet the needs of those vulnerable people who live there.
Touchstone are also acutely aware of their perceived position of strength as a major provider of mostly BME services and they want to share their resources, knowledge and position of influence with smaller, grass roots organisations.
INCLUSION STATEMENT
---
Touchstone is passionate about inclusion of all difference within our organisation. Touchstone's commitment to Inclusion and Diversity is shared throughout the organisation and is a golden thread in all the work we do.
As a community mental health and wellbeing charity, Touchstone has served the diverse communities of West Yorkshire for nearly 40 years; understanding the disproportionate impact discrimination and oppression have on our mental and physical health, and working tirelessly to eradicate health inequalities that compound this disadvantage.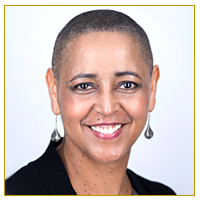 CEO STATEMENT: ALISON LOWE
I am incredibly proud to have been CEO of Touchstone since 2004. During this time, I have committed myself, and Touchstone, to becoming the best and most inclusive employer we can be, holding myself accountable to staff, the communities we serve and external stakeholders through national scrutiny of our practice.
Touchstone employs a brilliantly diverse staff team, whilst creating the conditions for all staff to thrive and be recognised for promotion and advancement. In the 2019 staff survey, 41% of staff were BAME, 72% were women, 26% LGB, 14% disabled and 6% Trans/Non-Binary.
Touchstone takes its position as a BAME leader in the North very seriously and seeks to support others to promote and develop Diversity and Inclusion both internally and within the communities they operate. We give our time for free to ensure no-one is excluded.
We set ourselves service delivery as well as recruitment targets and we monitor our performance and act on the data we produce. We are always vigilant against complacency –our own and that of others – and we are alert to exclusion and discrimination which we will fight in all its manifestations, wherever that may be.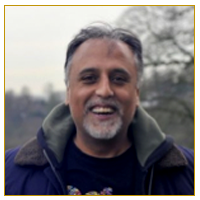 Arfan Hanif
Position: Operations Director
Arfan Hanif is an Operations Director for Touchstone and has been with Touchstone since 2012. Arfan has over 25 years of senior leadership and management experience in the Public and Voluntary Sectors covering a wide range of disciplines including leading on transformational change.
During his career Arfan has worked in a number of roles in Yorkshire, the Midlands, the North East and London which has given Arfan an appreciation of both local and national perspectives when undertaking any piece of work.
Arfan is passionate about equal rights for all and throughout his career and voluntary roles he has championed the rights of the unheard, ignored and disadvantaged. Arfan like many staff in Touchstone has experienced personal adversity and challenges in life but has taken such experiences to become stronger and to make life better for others.
Having worked for many employers up and down the country Arfan finally feels he has arrived 'home' at Touchstone where his own values are closely aligned to those of Touchstone and he can contribute effectively to make life better for service users and staff.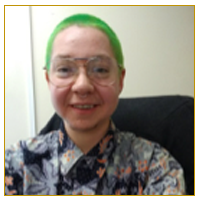 Finn Dobson
Position: Peer Support Worker
Finn Dobson is a Peer Support Worker with Leeds Mental Wellbeing Service (previously Leeds IAPT) and has been working for Touchstone since October 2019. Finn has a BA in Theatre and Performance and a Postgraduate Diploma in Gender, Sexuality and the Body.
They have previously worked for Leeds City Council and De Montfort University, amongst others, and have had fantastic experiences volunteering with Hyde Park Source and Canopy Housing.
Touchstone's reputation as an inclusive employer preceded them, so Finn jumped at the opportunity to work for them. As a disabled queer and non-binary person, Finn has not always found that places have been accommodating or welcoming to every aspect of their identity, but was pleased to find that Touchstone's equality policies are well enacted throughout the organisation.
Not only has Finn felt that they can bring their whole authentic self to their work, but has found great support from colleagues, and has reverse-mentored CEO Alison Lowe on how Touchstone can be more welcoming and inclusive to non-binary people. Finn is looking forward to continuing to work for a company whose ethics so closely align with their own, and who are committed to making the world a better place for their service users and staff.
---