West Midlands Combined Authority
West Midlands Combined Authority was established in 2016. They are a group of local authorities (stretching across Birmingham, Coventry, Dudley, Sandwell, Solihull, Walsall and Wolverhampton) who are working together to make the West Midlands a better place for their residents to live and work.
With a population of almost 3 million, they are the biggest county outside of Greater London. West Midlands Combined Authority are proud of their diverse communities and endeavour to meet their wants and needs to make the West Midlands a happier, healthier, more prosperous and greener place to live.
Everything they do at the Combined Authority is geared towards improving some aspect of life for people across the region – that's the reason for being here and it drives every move they make.
INCLUSION STATEMENT
---
West Midlands Combined Authority are committed to being representative of the region we serve and achieving equal outcomes for all. Inclusion is integral to our aims and vision to improve the West Midlands for our residents and is embedded within our values, policies and day-to-day operations.
To be successful in meeting our external aspirations it is imperative that we foster inclusion internally whilst also having a workforce that reflects our region's rich diversity.
To be inclusive is one of the four core organisational values – the value is underpinned by behaviours that form the basis of our people management processes and provide a common language for how we go about our daily work.  The values and behaviours come to life through examples of good practice and examples of behaviours to be avoided, are clearly visible, regularly communicated and form an integral part of key internal processes – all stages of recruitment from drafting role profiles to interviewing and induction; performance management and performance reviews; career development and learning and development; reward and recognition.
Employee voice plays a strong role in our inclusion agenda. Our Inclusion and Wellbeing Group has wide, diverse membership and works to promote inclusion and wellbeing, address barriers and develop and implement our equality action plan.  Whilst our Staff Diversity Networks were formed to support our organisational aims as well as provide a safe space for employees to discuss and share their experiences. The groups help inform our Equality Action Plan and are championed and supported by our senior leaders.
Even though we have a broadly balanced workforce across the organisation and at different salary levels there are some pockets of under-representation, so we are implementing a number of positive action recruitment and development initiatives to support our goals of a fully balanced workforce reflecting regional diversity:
Internal mentoring and reverse mentoring

Leadership apprenticeship programmes for minority ethnic female staff

Positive action in recruitment

Providing under-represented groups with a range of opportunities (e.g. apprenticeships, work experience schemes) through our 'Building our Future Workforce" strategy
We are consistently looking for ways to improve and develop, we are determined to be a fully inclusive employer and service provider. Serving as an exemplar organisation that other businesses can look to and learn from.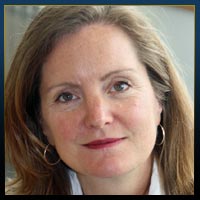 CEO STATEMENT
Our ambition is to deliver an inclusive West Midlands economy in which everyone can thrive and no-one is left behind. As an employer, we understand the value that diversity brings. Having a workforce that reflects the diversity of our region is imperative in delivering our wider vision. To be inclusive is one of our key organisational values and is at the core of what we do for both our residents and our employees.
We are honoured to be 25th on the Top 50 Inclusive Employers List and I am proud to have seen how far we have come as an organisation since our inception in 2016 but there is still more to do. The unequal impact of the pandemic on different groups and the Black Lives Matter movement helped highlight persisting inequalities and disparities. We will continue to work collaboratively to help address inequalities – while there is still lots to do we will work hard to make a difference in the region.

We are delighted to feature on this year's Top 50 employers list.  Inclusion is a key organisational value, and we continue to strive to be inclusive in everything we do. Receiving this recognition reassures us that we are on the right track.  But we are very aware that there is still much more that needs to be done and we will continue to work hard to support positive outcomes for our employees.
Anna Sirmoglou
Equalities and Diversity Manager
Anna Sirmoglou is the Equalities and Diversity Manager at the West Midlands Combined Authority (WMCA), responsible for progressing the equality and inclusion agenda. Anna was previously a research and policy advisor for a regional equality and human rights organisation.
Lois Stewart
Organisational Development & Engagement Manager
I joined the West Midlands Combined Authority (WMCA) in November 2018. I joined the organisation as an Organisational Development & Engagement Partner and as a result of taking on additional responsibilities I secured the role of Organisational Development & Engagement Manager.
---